QuickFix: Saucy Nuggets from the Jets loss to Miami
We're going to kick off today's analysis with some things you might not have noticed from yesterday's loss to the Dolphins:
Pancakes without da Becton
Okay who's ready for some breakfast? On today's menu, we have a soft, ginger pancake for your delictation.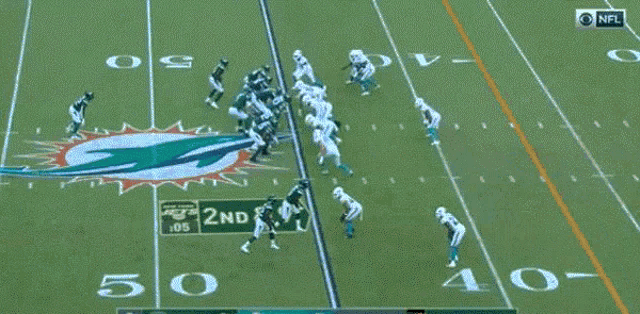 That was underwhelming. Come back to us, Mekhi.
Next week's article
This week, we wrote an article asking when a Jets running back would have a 20-yard run again following a 24 game-long string of games without one.
Of course, it happened immediately, as Ty Johnson burst for a 34-yard run on only his second carry as a Jet.
So, what shall we write this week? How about "When will the Jets fire their head coach again?" After all, it's 22 games since we last did that. It's about time.
What a bunch of tossers
Are you sick of trailing late in the second quarter, as the other team gets a chance to add to their lead, knowing that the other team also gets the ball first in the second half? You should be, because it's basically happened in every game.
Apart from one.
Yes, the Jets have lost the coin toss in five out of the six games and found themselves in this situation every week as the other team deferred.
But how did they fare on the one time when they actually won the toss? Well, that was the 49ers game. So they kicked off to the 49ers and gave up an 80-yard touchdown on the first snap of the game.
But at least they had a chance to "double-dip", right? Down 14-3, a late score would make it a one possession game and then a score on their first drive of the second half could potentially tie it up or even give them the lead!
However, after getting stuffed on fourth down in the red zone with 3:45 to go, did the Jets buckle down and make sure they got the ball back for a two-minute drill? No, they gave up a 13 play, 80-yard drive that chewed up all but 15 seconds of the remaining time and boosted the 49ers' lead to 21-3.
And, on their first possession of the third quarter, perhaps buoyed by the news that Jimmy Garoppolo was out for the rest of the game and a score could mean they were under pressure to hold onto their lead in the second half? They went three-and-out. Of course they did.
I don't think there's much that sums up the season so far any better than that.
Inciting insightfulness
At this stage, you'd usually be expecting some in-depth analysis of some aspect of the game that had a major impact on the result or is a sign that things may be developing or degenerating.
Unfortunately, by now, we all know what's wrong with this team. They don't execute, they can't tackle, their effort is spotty, they run predictable plays and the good players aren't good enough for the team to overcome the bad ones well enough to even compete with middle of the road teams. Sunday's game essentially taught us nothing we didn't already know.
So, having broken down every aspect of this game and searched for something interesting to share so that we can draw conclusions from what happened, here's what we came up with:
Ummm, it doesn't look like Joe Flacco is elite you guys...
(What's the problem? Hasn't everyone been saying that mailing things in is cool?)
Mayedowlark Lemon
And finally...here's this:
(SOUND UP).
---
We'll have some more in-depth analysis for you throughout the rest of today and over the next few days, so keep checking back here early and often.