The 2021 JetsFix 53-man Roster Relay: Third Leg
As we did last year, we're going to mark preseason with a series of fan-sourced roster projections. The idea is that as players make their case in each preseason game this will be reflected in the next leg of the relay, along with other developments such as injuries.
Our third leg comes to you from JetsFix regular Brendan who stepped in at short notice to propose this team leading up to the second preseason game and in the wake of the recent injuries ...
First, the offense: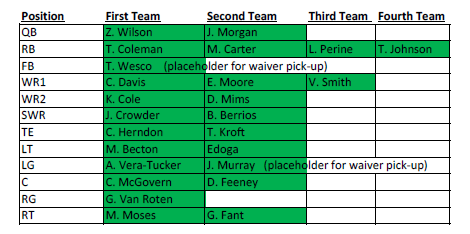 (Note: Changes since the last leg are as follows:
Morgan in / White and Johnson out at quarterback
No change at running back
Smith in at wide receiver
Griffin out at tight end/fullback
Edoga and Murray in / Moore out on the offensive line)
Now the defense: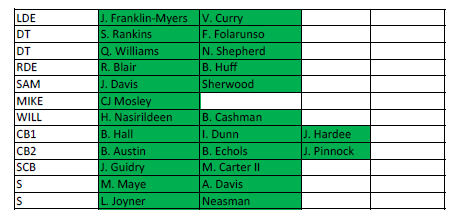 (Note: Changes since the last leg are as follows:
Lawson out at defensive end 😢
No change at defensive tackle
No change at linebacker
Dunn in at cornerback
Davis on the roster instead of PUP / Hassell out at safety)
And finally, the specialists, PUP list and suggested practice squad members.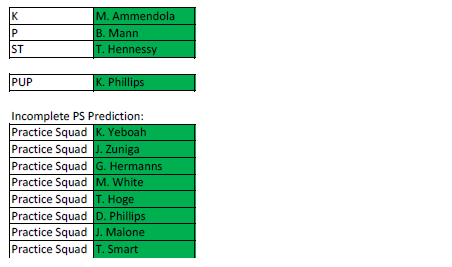 (Note: Changes since the last leg are as follows:
No change in the specialists
Practice squad additions: Hermanns, Hoge, Phillips, Malone, Smart
Practice squad deletions: Lewis, Campbell, Eifler)
---
Would you like to take the baton for the a lap of the track? We just need your 53-man projection and we'll make note of what's changed since last time. Volunteer in the comments section below...