The 2023 JetsFix Roster Relay - Third Legg
As we do every year, we're going to mark preseason with a series of fan-sourced roster projections. The idea is that as players make their case in each preseason game this will be reflected in the next leg of the relay, along with other developments such as injuries.
Taking on the baton next is the ideal person to take us around the bend, a man who is always on this bull💩: "Gunmetal" Gregg Reen ...
The NY Jets are currently in the process of attaining B-Roll for their Superbowl Documentary, which we will all be paying the $35.99 price tag come April of 2024. Do they even make blu-rays anymore? Unfortunately before we can watch the parade we have the formality of the 2023 NFL season and the final 53-man roster.
Let's dive in:
OFFENSE
QB (2)
Aaron Rodgers, Z. Wilson
Word out of camp is that Wilson has improved and hopefully we never have to find out if that's actually true (because it's not). Tim Boyle will make his way onto the practice squad and in the meantime, that B.E.A.U.T.Y. #7 can go back into the rotation.
RB (4)
Dalvin (33's do it better) Cook, Izzy (imma look good in #7) Abanikanda, Ace (I got my wiggle back) Carter, Breece (you might not see the rookie version of me until 2024) Hall
I originally had Hall on short season IR but with the season still over 2 weeks away (depending on when Bent posts this) and Hall being taken off the pup and practicing, I don't know if that will be the case. I still hope they protect him from himself and lean on the veteran Cook early in the season.
It appears the Jets might have avoided the worst with the injury to Abanikanda. However if it looks like Izzy wont be ready for the season, Mike Boone is my pick to get put on the roster in his place. He's a former Bronco who played for Hackett last season, he's currently in a competition for the Texans 3rd RB role and he only counts as 300k dead money towards their cap if cut. Bam Knight just isn't it.
FB (1) Avoids the Ryan Griffin treatment and makes the final 53, clean.
Nick (my wife is a rocket ) Bawden
TE (4)
Conklin, Uzomah, #88 Ruckert, Kuntz
This unit is self explanatory, 2 veterans who lack the name recognition but are solid. Ruckert is the X factor of the room, so far he is looking more and more like the dynamic playmaker we expected from the 2022 draft, he just needed experience and that ankle to heal. Kuntz, A.K.A. the RAS/Personalized jersey KING, will get the Ruckert treatment this season, as the often inactive long term project. Hot Take: Give me the Jets TE room over the much higher praised rooms around the league like the Giants, Browns, Bears and Jags.
(Editor's note: Changes since the last leg - Kuntz in)
WR (6)
G. Wilson, Lazard, Hardman, Cobb, Robbie Robby Chosen Anderson, Gipson
At the end of the day, Douglas likes his draft picks and I don't believe he's ever had one of his draft picks not make the final 53 their rookie year, so we will carry four tight ends. In order to carry four and a FB we need to go light at another position. The Corey Davis retirement was pretty shocking but my thoughts on Brownlee haven't changed, I just don't think he's someone to count on for this season.
I looked at several WRs who are considered roster bubble guys as well as a few who are still unsigned and as you can imagine, they are all pretty meh. We are talking Jarvis Landry, Julio Jones, Anthony Schwartz and Jamison Crowder type meh. Robby has put up pretty decent numbers the majority of the time Sam Darnold isn't his QB.
I have Gipson as a return specialist. This will need to be sorted when Echols is off his one game suspension, but I expect they would just cut Gipson unless he REALLY impresses in the Bills game. Playing devils advocate, if Gipson does go full Leon Washington and it looks like we have a gem at KR/PR then Kuntz is easier to sneak onto the practice squad in week 2, after everyone else has finalized their 53 man roster.
(Editor's note: Changes since the last leg - Anderson, Gipson in, Brownlee, Taylor, Davis out).
OL OT (5)
Becton, Brown, Turner, Mitchell, Jason Peters. short season IR: #79 Warren
It started as a joke but there was a part of me that wanted to cut Turner and sign Jason Peters but only if Turner refused to change to a serious OT number. Now with Carter Warren still not practicing, the joke isn't as funny. So I actually will short season IR Warren, sign Jason Peters who recently said "They give me the call, I'm gonna show up and show out. That's what I do. I'm a straight professional when it comes to that. Helping the young guys — if they want me to sit, you know I'll sit." - regarding his stance on the Jets. Slot him in behind Brown as the backup LT and keep Becton on the right with Mitchell as his backup. Turner can keep number 54 now that he's the backup to the backups.
(Editor's note: Changes since the last leg - Peters in, Warren out).
OL Interior (5)
AVT, Laken, Schweitzer, McGovern, Tippmann
We get too negative on here, lets take a moment and appreciate the depth of the interior line, for the last 2 years we had Sex Feeney (who's more of a piece of ass than a football player) and he's replaced with Schweitzer who's got 60 starts under his belt, (ignore the fact that Feeney has 64 starts in his career, I looked it up after I wrote this and I'm not going back, MY POINT REAMINS VALID) not to mention McGovern who at worst can be considered an average center backing up the top center of the 2023 draft. Even if we reverse their roles and we have the top center of the 2023 draft backing up, at worst, an average starting center, it's a BIG win. Great job JD.
DEFENSE
LB (5)
Mosley, Baby Q, Sherwood, Christian Kirksey, Barnes
I love Chazz, you love Chazz, Saleh also loves Chazz but of the rumored veteran LB's who are expected to hit the market on cutdown day, I looked at Kirksey and liked the fit on the roster. We can all love Chazz on the Practice Squad playing the Hamster Nasilspray role.
(Editor's note: Changes since the last leg - Surratt out, Kirksey in).
S (4)
Whitehead, Adams, Amos, Ash (the lettuce) Davis PUP List: Jarrick Bernard-Converse
It seems as though Davis is one of those players who the staff likes more than the fan based can wrap their heads around, doing the unseen work on special teams. You think him making the team in 2023 is nuts? Wait until he signs his extension in the offseason.
(Editor's note: Changes since the last leg - Davis in, Cruikshank out).
CB (4)
Sauce, Reed, Deuce, Chandon Sullivan Suspended: Echols
Jets need a corner better than Bryce Hall who can slot in behind Echols after his suspension is over. Looking at bottom of the barrel roster cannon fodder, one name stuck out more than others. Sullivan is a solid player and a fine 5th corner on a contender.
(Editor's note: Changes since the last leg - Moreland out, Sullivan in).
Y'all are probably sitting there reading this and wondering, where is the spice? That this post has been your run of the mill 53 man roster prediction so far. Well...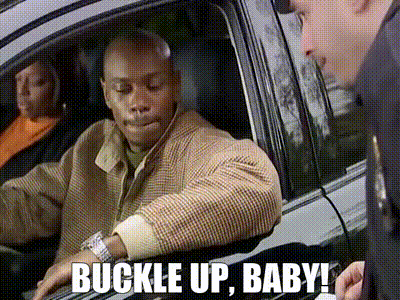 DL (9)
Q, Woods, Jefferson, Thomas, JFM, McDonald, Huff, Clemons, JJ. Short season IR: Lawson
I had this whole bit about trading Huff to the Bears but with the staff wanting Lawson's back to be 100% before he can practice, which is coach speak for "we have no idea when he will be back" I can't in good conscience send out a perfectly good edge rusher. The number of linemen wont change, I'm just swapping out the HUFF trade for Lawson on short season IR.
(Editor's note: Changes since the last leg - Lawson out).
BONUS : THE JETS WILL TRADE FOR DAVANTE ADAMS BEFORE THE 2023 TRADE DEADLINE
Believe it or not this was always included in my roster prediction and has nothing to do with Corey Davis, I just have a feeling and that feeling is DAVANTE ADAMS.
You must be thinking "this is impossible", ask yourself though: IS IT?!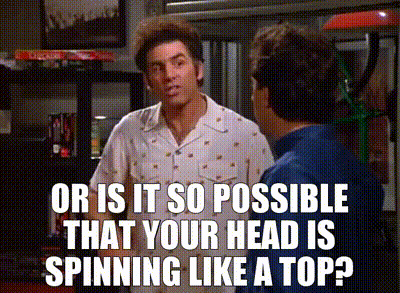 It sounds crazy, but people called me crazy when I said Aaron Rodgers leaving the Packers and coming to NY made a ton of sense last year. The same reasons I believed Rodgers would eventually be made available are the reasons I think Adams will also be made available sooner than people think.
The player is pissed at the organization
The organization is going to suck more than they anticipated going into the season
The player is older and VERY expensive
The Raiders are going to be bad, very bad. They're putting their hopes for success on the backs of Josh McDaniel's prowess as a head coach (laughs) and Jimmy G's ability to stay healthy (laughs the kinda of laugh where you start to panic because you can't breathe).
Jets receive: Adams. Raiders receive: 2024 2nd, 2024 3rd and a 2025 2nd. No, the 2024 2nd rounder isn't "in limbo" because of the Rodgers deal. Don't listen to the beat writers.
SPECIAL TEAMS (4)
Zuerlein, Morestead, Hennessy, Justin (they won't cut me because I'm the gunner goat) Hardee
(Editor's note: Changes since the last leg - Hardee in).
Practice Squad: I don't care, but here ya go
DB you kinda remember from the draft who we may or may not be converting to LB
Edge Rusher who 68 falls in love with "this guy is good, I'm telling you" (proceeds to share tweets of player for the next 6 days)
TE who used to be a WR
WR that used to be a TE
QB from a school you had to google
The guy you think might actually be good because he was a 6th round pick in 2020
Fat Defensive Tackle with an RAS over 9.1
I'm like 90% sure the numbers work out and it's just about the timing of the roster moves and placing certain players on IR after they make the final 53. If not shrugs I tried, that's roster gymnastics for ya.
I will leave you with this. Everything about this team, has made me more confident than I have ever been heading into a season. CAN'T WAIT!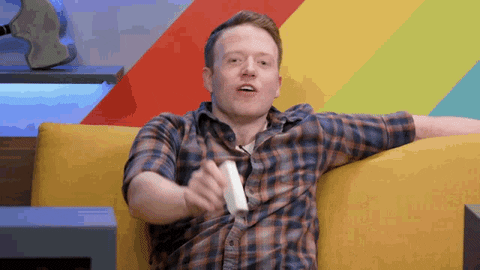 (Editor's Note: The fourth leg will follow after the Giants game but before final cuts)
---
Would you like to take the baton for the a lap of the track? We just need your 53-man projection and we'll make note of what's changed - and you're free to add insights if you wish. Volunteer in the comments section below...