The Jets dropped a bomb on the Falcons
The Jets got into the win column with a solid performance against Atlanta on Thursday night: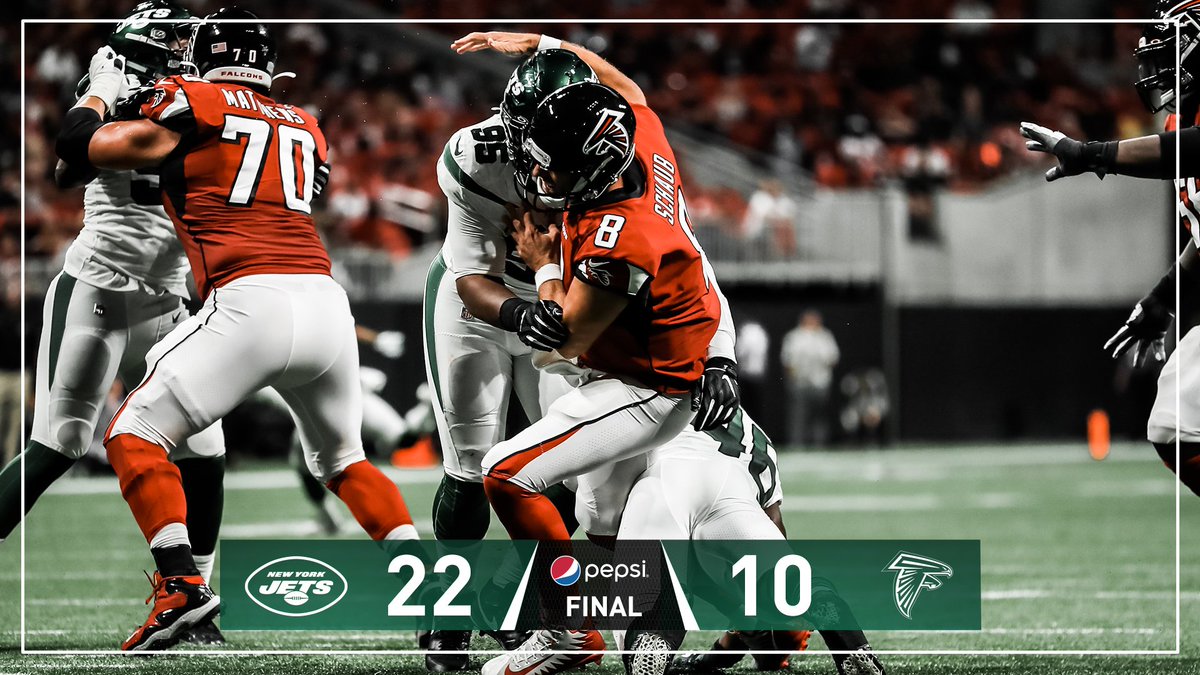 Once again, Sam Darnold looked sharp as he drove the team downfield for a Ty Montgomery touchdown run. Fourth quarter touchdowns by Deontay Burnett (on a pass from Luke Falk) and James Burgess (on a late pick-six) provided the final margin.
Knee injuries to Brandon Shell and Avery Williamson, two missed extra points by new kicker Taylor Bertolet and some shaky coverage were the main negatives, but hopefully the injuries won't be too serious. Otherwise, the Jets had some solid pass rushing and capitalized on three second half turnovers to get a solid win.
This calls for a celebration!
Take it away, bedazzled Calvin Pace...
We'll be breaking down the game in great detail, starting bright and early tomorrow, so make sure you keep checking in early and often.