The Official JetsFix 40 Yards of Gold bracket challenge
Coming up this evening from Sunrise, Fl. is a unique NFL event pitting some of the league's fastest players against one another in a tournament to win one million dollars. 16 current and former NFL players will face off in a series of one-on-one races over 40 yards until a champion is crowned.
The Jets are well represented with star wide receiver Robby Anderson facing off against Saints star running back Alvin Kamara. Former Jets Rashard Robinson, Jacoby Ford and Terrell Sinkfield are also taking part, as is Jeff Badet, who the team reportedly tried to sign recently.
The event is being shown on pay-per-view
For fun, let's hold a bracket competition for bragging rights.
Here's the official bracket: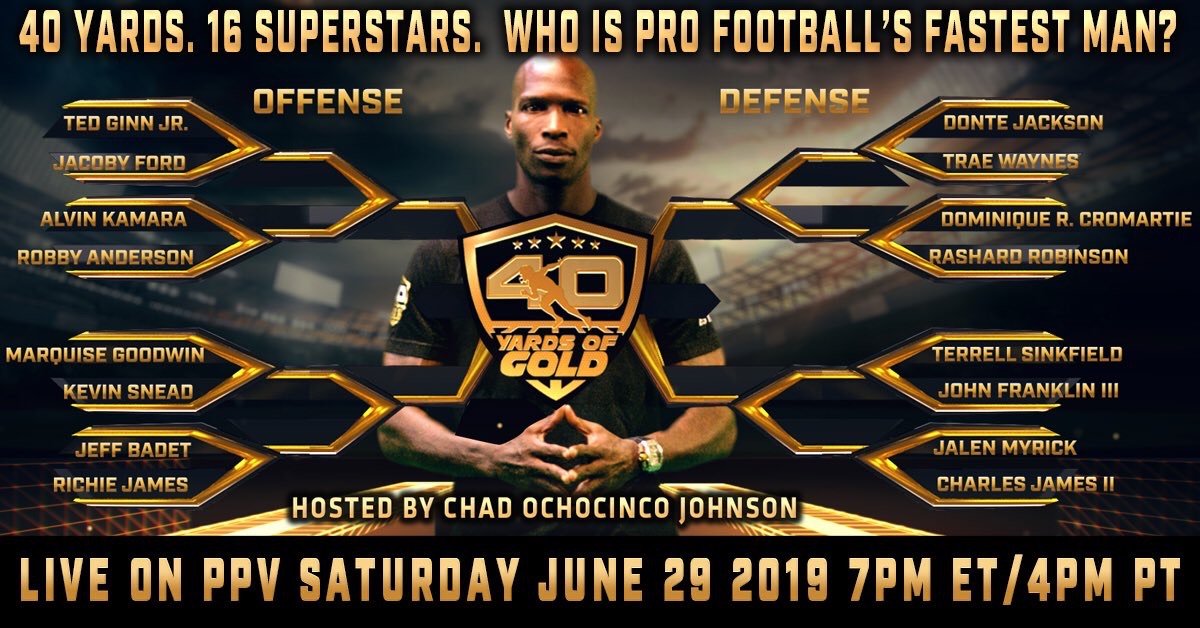 Your entry should go into the comments section in the following format:
List the winners in each round, then leave a gap, then the next round and so on. A completed entry should look like this:
Ford
Anderson
Goodwin
James
Waynes
Robinson
Sinkfield
Myrick

Ford
James
Waynes
Myrick

James
Waynes

Winner: James
Scoring is as follows:
One point for correctly identifying every first round winner
One more point for correctly identifying a semi-finalist
Two more points for correctly identifying a finalist
Three bonus points for identifying the winner
Maximum score is 19 and the tie-breaker question is as follows: What will be the fastest official 40-time all day?
Put your entries in the comments section from any time between now and the first race.