Three on D: Hall, Riley, Marshall
After each game, we'll be highlighting three defensive and three offensive players and looking in detail at their performance. We'll wrap up today with the defense:
Bryce and Shine
It's getting to the point where we can almost take Bryce Hall for granted. After he got beaten for a long touchdown by Brandin Cooks last week, he was lights out on Sunday. He gave up just two short catches for nine yards, stopping the receiver short of the first down marker each time.
On his only other official target, Hall made this nice pass breakup, showing just the right level of physicality to disrupt and break up the pass.
Unfortunately, the very next snap wiped that out as he was called for pass interference on Dallas Goedert despite making even less contact and not appearing to impede Goedert on a pass that seemed uncatchable anyway. That was really Hall's only negative though - and shouldn't have counted. In fact, he had Goedert blanketed superbly on that play.
Hall's contributions are not limited to coverage. He also made two stops against the run on plays that gained two yards each and added a pressure on his only pass rush attempt.
It sure does seem like Hall - who for the third straight week didn't play exclusively on the left having done so until Brandin Echols got injured - is playing like a number one cornerback. Hopefully it's not just a case of everyone else on defense being so easy to beat that they never need to test him.
You Riley Got Me
Since being put into the starting line-up, Elijah Riley had impressed with the fact that he hadn't made any obvious errors. Unfortunately, that changed on Sunday, as he had a few negative plays, although he might not have been as bad as it seemed.
This play on the first drive saw Riley's missed tackle giving the Eagles a first down instead of forcing an early third down.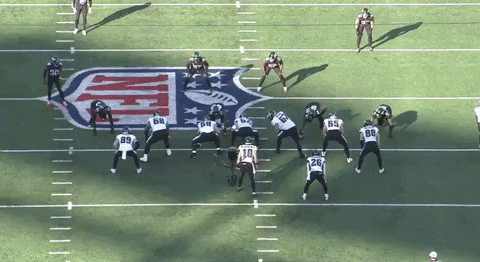 Riley also had a couple of negatives against the run, including on Kenneth Gainwell's 18-yard touchdown run where he was blocked out of the play by a wide receiver.
It wasn't all negative for Riley, who was credited with the Jets' only sack when he tackled Gardner Minshew for no gain on an attempted scramble. However, his other six tackles all came at least six yards downfield so that was really his only impact play, although he did help to bottle up one other run.
One other play where fans might have been cursing Riley for giving up a big pass on 3rd-and-9 wasn't actually his fault. In fact, you can see two other Jets collide and Riley arguably saved a touchdown by reacting to this.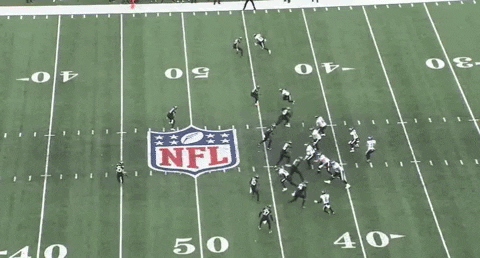 In addition, Riley wasn't on the field when the Eagles has their longest run of the day - a 34-yarder. His replacement on that play, Sharrod Neasman, overpursued badly.
After a solid start, the Jets shouldn't completely give up on Riley so expect him to keep getting starter reps over the next few weeks unless the errors really start to pile up. This is a good reminder that despite showing some early potential, he's a really inexperienced player in this role and at this level so it might take some time for him to reach his ceiling.
Marshall Flaw
In preseason, rookie Jonathan Marshall really struggled against the run. He was routinely driven off the line and was unable to hold up against double-teams. With the Jets facing the number one run defense in the league and Marshall forced into the rotation in place of the injured Sheldon Rankins for just his second NFL game, there was real concern about the damage the Eagles could do.
In the end, the Jets did well against the run early, but they got the running game going towards the end of the first half. 185 yards and 4.5 yards per carry were both less than the Eagles have been managing on a week by week basis though.
What was Marshall's role within this though? Interestingly he played most of his reps in the first half, which was when the Jets didn't fare too badly against the run.
With that said, it was difficult to find any plays where he wasn't controlled at the point of attack, but at least he wasn't getting blown off the line every time.
He was easily sealed off by Jason Kelce on the Gainwell touchdown run and there were two plays where he tried to shoot a gap into the backfield and was immediately just shoved to the ground leaving a lot of space behind him.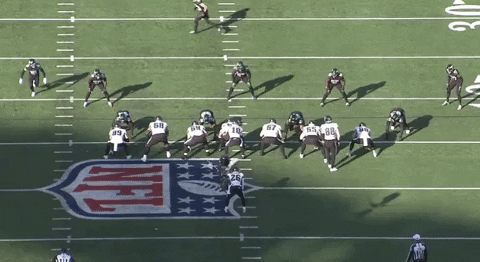 The few good plays Marshall had in preseason were as a pass rusher and the Jets smartly used him in some passing situations here to limit how often they'd need to bench Quinnen Williams, Foley Fatukasi and Nathan Shepherd on running downs.
However, he didn't register a pressure or even get close on eight pass rush attempts, including one where they tried to run a stunt and he and Shepherd collided with one another.
It's been clear since August that Marshall is at least a year away. That he wasn't exploited much in this game has to be considered a step in the right direction but in an ideal world, he wouldn't be playing and can hopefully return a bit stronger for 2022.
Previously - Three on O: Moore, Yeboah, Feeney