Three on D: Huff, Shepherd, Quincy Williams
After each game, we'll be highlighting three defensive and three offensive players and looking in detail at their performance. We'll start today with the defense:
The Right Huff
Bryce Huff saw more action than he had in the past two games, but still was only on the field for 12 snaps on Sunday. Nevertheless, he made a significant play:
Believe it or not, this is the first time all season that Huff has been credited with a tackle on someone other than a quarterback. He entered the game with five tackles: Three sacks, a half-sack and a tackle at the end of a six-yard scramble. That sums up how one-dimensional his role has been this year, although Huff will be keen to persuade the Jets and other teams that he can offer more than edge rushing as he hits restricted free agency in the offseason.
In terms of what he does best, Huff once again was productive. He had four pressures, including this one: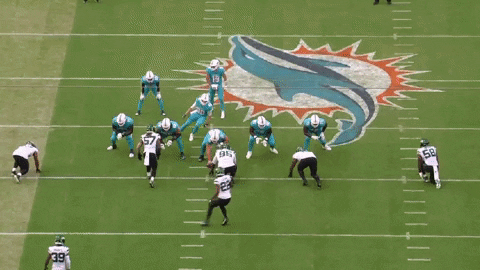 For the year as a whole, Huff averaged more than one pressure every five snaps. That's impressive stuff.
Clearly the Jets don't feel Huff can play effectively on running downs but maybe he could hit the weights in the offseason and try to improve that aspect of his game.
A second-round tender for Huff feels about right, but if the Jets can obtain a mid-round pick for him via trade, it's possible they'll let him go and elevate Jermaine Johnson to be a full-time player in the Jets' pass rush package.
Nate Dog
Last season, Nathan Shepherd wasn't very impressive and looked like someone who could be allowed to walk at the end of the year. Even when he was re-signed there was still some thought that he might not make the final roster. However, it was notable that he seemed to have really figured things out in the last few games of the year.
That momentum carried over into 2022 and Shepherd had his best all-round and most productive season with a career-high 33 tackles. He also had four tackles for loss, having had none in 2022. Shepherd's biggest improvement has been in the trenches where he has shown he can now hold up to a double-team and dominate when single-blocked.
On Sunday, he had four tackles, all of which were on runs that were stopped for gains of four or less. Aside from the impressive play above, he had two where he crashed downhill hard and one where he fought off a double-team. In terms of negatives, he had a neutral zone infraction and a missed tackle.
As a pass rusher, Shepherd did a better job this year, although his overall pressure rate was similar to last year. On Sunday, he showed a good motor to keep working and get this hit on Skylar Thompson.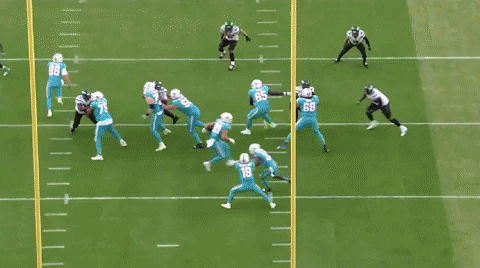 Shepherd only signed a one-year deal but he's earned himself another shot and perhaps a bit of a pay bump. The Jets should look to bring him back but some teams may view him as a potential starter - and deservedly so. Perhaps the Jets will let Sheldon Rankins walk and elevate Shepherd into a bigger role in 2023.
As we've mentioned, Solomon Thomas' first season with the Jets was similar to Shepherd's 2022 with a slow start and a strong finish. The Jets will probably want to bring him back on a similarly affordable deal.
Quince-anity
Quincy Williams is also out of contract at the end of the season but he made a strong case for the Jets to give him a decent extension in his final game, which may have been his best of the season.
Officially, Williams had 10 tackles, including three for a loss. That included the only sack for either team in the game, on which he displayed the kind of closing speed and finishing that makes you wonder why he blitzed less than twice per game on average.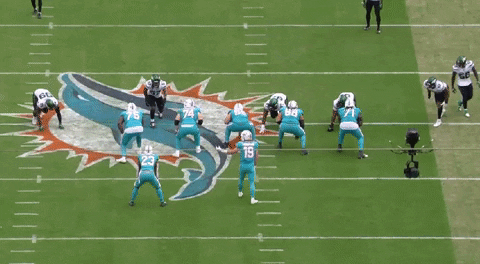 Williams also helped blow up a shovel pass in the backfield, impressively stayed with Tyreek Hill for a downfield pass break-up and made a good tackle on a pass to the tight end in the flat. This was one of his best plays against the run:
Even though this was one of Williams' best games, he still missed two tackles and had a costly penalty to set up the winning score (although, let's be fair, that horse-collar call was more like a horse-crap call). It's these negatives that we said during the offseason Williams would need to eradicate to reach his full potential and unfortunately they were still all too commonplace. The same will apply for 2023 and whether or not that's with the Jets remains to be seen.
We'll be back with the 3-on-O tomorrow.