Three on D: Jefferson, Whitehead, Quincy Williams
After each game, we'll be highlighting three defensive and three offensive players and looking in detail at their performance. We'll start today with the defense:
Thrill Quinton
Quinton Jefferson's Jets debut was a resounding success, as he made the start and came away with a two-sack game.
It was a disruptive display by Jefferson who recorded one sack by driving Connor McGovern back and sacking Josh Allen as he stepped up and the other as he kept working and was able to clean up when Allen tried to scramble.
Jefferson, who looks to be in superb shape, also generated pressure on a few other plays. Here's one where he lines up as a 5-technique and gets upfield leverage to work around rookie O'Cyrus Torrence on a play where Allen was looking for the game-winning touchdown at the end of regulation.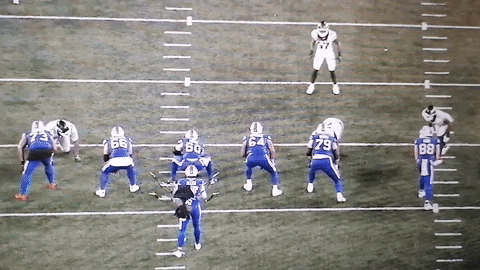 Jefferson didn't have much impact against the run as he had a few negative plays with his only other tackle coming as he chased down Allen to get in on a tackle as he scrambled. However, he wasn't on the field for any of the three Bills runs that went for 12 yards or more, without which they only had 58 yards on 19 carries.
Something to watch is the Jets' rotations, which were perhaps tweaked this week with Carl Lawson not in the line-up. The Jets did seem to mix these up more than they perhaps did last year, so Jefferson won't necessarily always be paired with Williams in the natural rotation, even when they both start.
Whitehead Saviour
Jordan Whitehead was also a big factor in Monday night's win with three interceptions. Two of these came as Allen threw ill-advised deep balls which Whitehead came up with, although it was still good to see him come down with those, since he dropped multiple chances last season.
The other interception was a great play. He displayed terrific range and anticipation in zone coverage to jump the route here.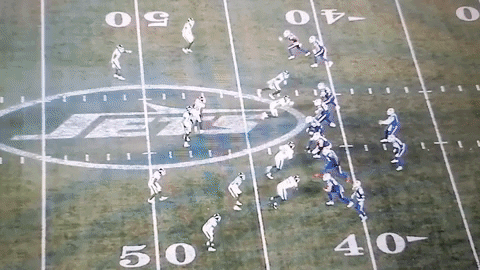 Hopefully Whitehead can build on the success of this game and doesn't start to cheat in an effort to jump more plays. Had the slot receiver broken back over the middle on a double-move on the above play, Whitehead's aggressiveness might have meant that the receiver was wide open, for example. However, you can't criticize the read he made here.
Interestingly with all the talk all offseason about Whitehead's best abilities being in the box and how the likes of Chuck Clark, Adrian Amos and Tony Adams might complement him, Whitehead made all these plays in coverage and played most of his snaps as a deep safety. Adams and Amos (who often played together in three-safety sets) both played a much higher proportion of their snaps in the box than he did.
As a result, Whitehead didn't contribute much in the running game and his only two tackles both came eight yards downfield, one just shy of the first down marker and one just past it. He didn't have any real negatives all day, though. Hopefully he can build on this, although then we will have to start to worry about what it will cost to retain him.
Quince-urrection
Quincy Williams, back in an every-down role after having split time with Kwon Alexander last season, had a monster game with 10 tackles, eight of which came in the first half. These included some impact plays too. Six of his tackles came on plays that gained four yards or less, including one for a loss and this nice hit shy of the marker on third down.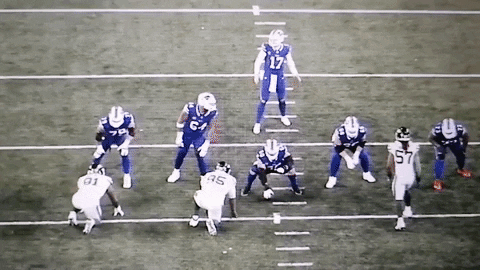 Williams also had a big play when he stayed with James Cook on a wheel route and was credited with a pass breakup when the ball deflected off his facemask near the goal line.
In coverage, he did a good job of limiting yardage underneath as six of the seven catches he gave up went for five yards or less with the other gaining 13 on 3rd-and-15. He did give up one first down though.
Apart from that his only real negative was on the Cook run over the left side for 13 yards. This was initially called a hold as Dion Dawkins reached across him and just about got enough of him to prevent him from making a diving tackle on the edge. The officials then decided it wasn't a hold after all because Dawkins let go basically immediately.
One exciting thing about this performance is that Williams had his best performance of last year in the finale, so - although they are eight months apart - this performance represented his second excellent one in a row. Hopefully he can continue to build on this.
We'll be back with the 3-on-O tomorrow.