Three on D: Mosley, Pinnock, Franklin-Myers
After each game, we've been highlighting three defensive and three offensive players and looking in detail at their performance. We'll begin today with the defense:
Mosley but surely
2021's Jets MVP and pro bowl alternate CJ Mosley closed out his season with a solid performance. He only gave up one first down in coverage and didn't miss a tackle.
Mosley, who posted double digits in tackles 11 times this season, racked up 10 tackles in the first half alone. He ended up with 13, although only three of those were less than five yards from the line of scrimmage.
Here's a good play by Mosley, beating the left guard's block to fill the cutback lane.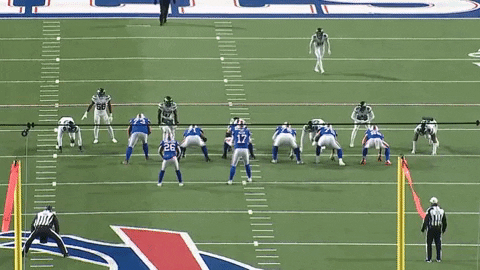 Contrast this play with the one earlier in the game. Here, Mosley fills the running lane and takes on a block to force the runner to cut back. This should perfectly set up Quincy Williams to fill in the hole behind him. However, he overpursues and leaves a lane open for the back to break a 40-yard run.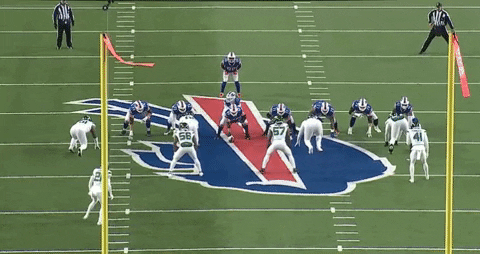 These two plays hopefully help to illustrate the difference between Mosley and Williams in the running game, as on both plays Mosley reacts quicker but it's likely that on the first play both players would get a positive grade and on the second one both might get a negative grade.
Mosley was also credited with a quarterback hit, although he blitzed a season high 11 times.
It's clear the Jets need to upgrade the linebacker position and that Mosley seems set to stick around in a mentoring pass-the-torch role, perhaps similar to when David Harris took over from Jonathan Vilma. Hopefully Mosley can help develop players like Williams, Jamien Sherwood and Hamsah Nasirildeen, but there are also likely to be some new faces.
It will also be interesting to see how much more effective Mosley himself could be with better personnel around him.
Pinnockout Blow
Jason Pinnock has redeemed what was looking like a disappointing season by putting together three good games at the safety position to close out the year.
Pinnock, who was drafted as a cornerback, had played just 27 snaps as a dimeback in the first 14 games, but has been solid since taking over as a full time safety.
He and Ashtyn Davis both played about two-thirds of the time on Sunday, but Will Parks occasionally rotated in to play strong safety.
Pinnock ended up with six tackles but these included some useful contributions. First, he took a good angle to pursue across the field and make a touchdown saving tackle on Devin Singletary's long first-drive run. Then, he came up to stop the runner a yard short of the marker after Mosley wrapped him up in the flat. He also chased back to make the tackle on a long Josh Allen scramble.
This play could have changed the game. Pinnock allows the outside release but drops into position to pursue underneath and stop the receiver short of the marker on third down.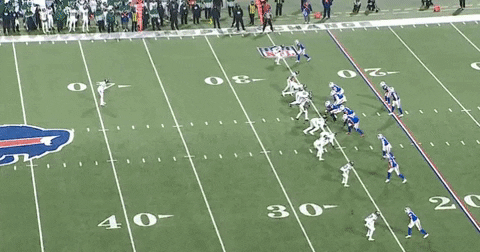 In doing so, Pinnock knocked the ball loose but it just rolled out of bounds before Deuce Carter - who had 35 yards of green grass ahead of him - could scoop it up. A defensive touchdown there would have given the Jets (who won the third quarter 3-0) a 14-10 lead just before halftime.
So far, Pinnock has done a pretty good job of being in the right place and impressed with his recovery speed and overall range. He also usually takes the right angles.
With a full offseason to prepare at this one position, it will be interesting to see how he fares next year. However, everyone is expecting the Jets to add reinforcements at this position so Pinnock might face stiff competition.
John Freaking-Mighty
There's some talk about how John Franklin-Myers hasn't lived up to expectations since signing his big money extension early in the season.
While he didn't register any sacks in the last five games, Franklin-Myers ended up tied for the team lead with six. He also led the team in quarterback hits with 14 after registering two on Sunday and had over 50 pressures for the second year in a row.
Both of Franklin-Myers' hits came as he made a sharp inside move on the right tackle. However, this was one of his better pass rush reps of the day as he got traction with his initial punch on the bull rush then transitioned into an outside move as he dipped under and used a rip to get around the edge.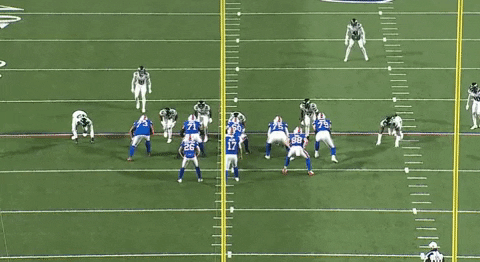 Unfortunately, Allen was able to escape the pocket too often on Sunday as the Jets were unable to sack him but Franklin-Myers certainly held up his end of the bargain by flushing him out of there three times to end up with five total pressures.
Franklin-Myers is more than just a pass rusher though. He was also in on two run stuffs on Sunday and has been productive against the run all year too.
There are still people out there who don't even realize that Franklin-Myers is a full time edge rusher when assessing the Jets' needs for next season. On Sunday, he played literally zero reps on the inside. In fact, he only played two lining up shading the tackle, as he was wide outside on every other snap.
Of course, this doesn't mean that drafting a big name pass rusher is a bad idea. In fact, the situation is reminiscent of when the Giants already had a solid defensive line but then picked Jason Pierre-Paul anyway. Could the Jets be about to put together their own NASCAR package? Pierre-Paul came off the bench in his first season and then was an all-pro as the Giants won the Super Bowl the following year.
Don't forget about Franklin-Myers, though. He's going to continue to provide good production on the strongside for the next few years.
We'll be back with the 3-on-O tomorrow...