Three on D: Reed, Thomas, Curry
After each game, we'll be highlighting three defensive and three offensive players and looking in detail at their performance. We'll start today with the defense:
Reed the riot act
A few days after deservedly being named as a pro bowl alternate, DJ Reed had one of his least consistent games as a Jet, although he did set a season-high with nine tackles.
More concerning in this game were the tackles he didn't make though. He missed three tackles, with this one in particular being costly as it led to the Jags' longest play of the game.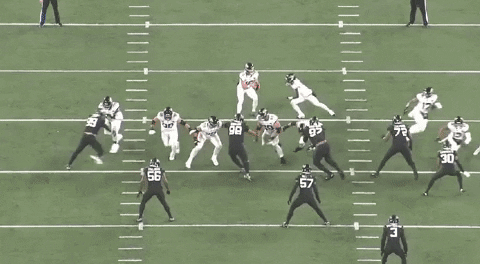 The Jags tried running receiver screens on Reed's side a number of times, with pretty good success, although to his credit there were two where he was in on the tackle short of the marker on third down. This one saw him shed a block to make the stop.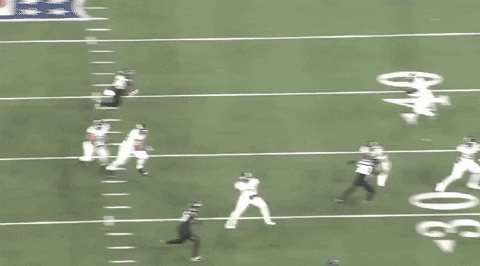 Presumably, the Jags felt they could exploit Reed's lack of size by blocking him out of these plays.
In coverage, it was difficult to fault Reed's performance. He broke up one pass down the field and only gave up two first downs, both on plays where he was draped all over the receiver as he made the catch.
Reed was also in on two run stops on plays that each went for a four yard gain.
One thing that kept Reed from actually getting to the pro bowl was his lack of interceptions. He only has one - on opening day - and it's not for the lack of opportunities to make a play on the ball. There are 13 players with 12 or more passes defensed this season and all of them have multiple interceptions apart from Reed and Darious Williams. Hopefully, this means he's overdue and can make one or two in these last couple of games.
A Solly state of affairs
Last week, we noted that Solomon Thomas' production has been disappointing this year, but he broke out on Thursday night with easily his most impressive game of the season.
This is reminiscent of last season when Nathan Shepherd struggled and had disappointing production for most of the year but then seemed to find his feet down the stretch and finished the year on an upswing. Many were surprised when the Jets brought Shepherd back and didn't expect him to make the final roster, but he's built on that strong finish and had probably his best season in 2022.
Could Thomas be on a similar path? He was looking like a possible one-and-done with the Jets, but they do like his leadership and more games like the one he had on Thursday night will certainly encourage them to bring him back.
Thomas' splashiest play saw him blow up a screen pass for loss as he showed excellent eye discipline to shed the block at just the right time: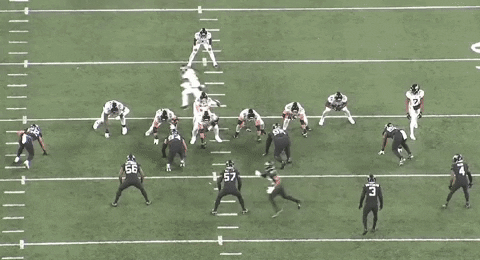 He also stuffed a run on a play where he was initially blocked to the ground by a down block, but scrambled to his feet to stop the runner in the hole.
This was also his best game in terms of his pass rushing. He had two quarterback hits, his first of the season. One saw him come free up the middle on a stunt and another as he drove Brandon Scherff back into the quarterback's lap.
His best pass rush rep, however, was probably this one, as he impressively got Scherff back-pedalling on a long arm move. Unfortunately Deuce Carter's missed tackle allowed Trevor Lawrence to pick up the first down on the scramble.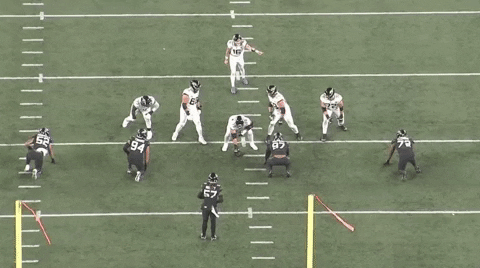 Thomas didn't really have any negatives, but it is notable that each of the five plays mentioned above took place in the first half.
It will be interesting to watch Thomas over the next two games to see if he can replicate this performance.
Curry on my wayward son
Since we covered Thomas last week, noting his disappointing production but also highlighting one of the best reps we've seen from him so far and then he followed it up with easily his best game, let's see if we can do the same for Vinny Curry.
This was Curry's 10th game of the season and he entered the game with just seven tackles and no quarterback hits in 159 snaps off the bench.
On Thursday night, Curry only played 12 snaps, but did record his first quarterback hit of the season, on an impressive move where he used a power move to shove Walker Little aside.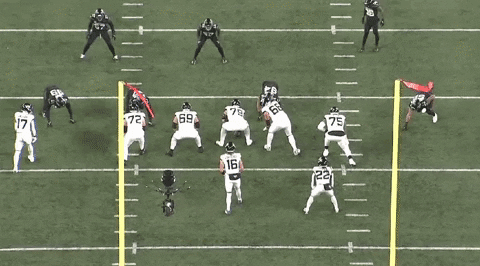 Frustratingly, Will Parks got tripped over, otherwise the Jaguars wouldn't have picked up the first down here (and this was early on during their 96-yard touchdown drive).
Hopefully this is a sign that Curry is starting to get back to his old self and he can provide some disruptiveness in the last two games, but realistically we are probably looking at the end of a career of a player who has been a solid player for several years but unable to show much of that in his time with the Jets.
We'll be back with the 3-on-O tomorrow.