Three on D: Williams, Huff, Phillips
After each game, we've been highlighting three defensive and three offensive players and looking in detail at their performance. We'll start today with the defense:
Is it a bird? Is it a plane? No, it's Qperman!
One thing that has gone well for the Jets this year has been that Quinnen Williams has been making more of an impact. Pro Football Focus gave Williams the best grade of his career so far after Sunday's game, where he had five tackles, including one for a loss, and a pass defensed.
Williams was credited with four tackles on running plays, all of which were close to the line of scrimmage. He displayed the kind of domination we were hoping to see from him this year by shoving Jesse Davis back and out of the way to stuff this run in the backfield on the first series.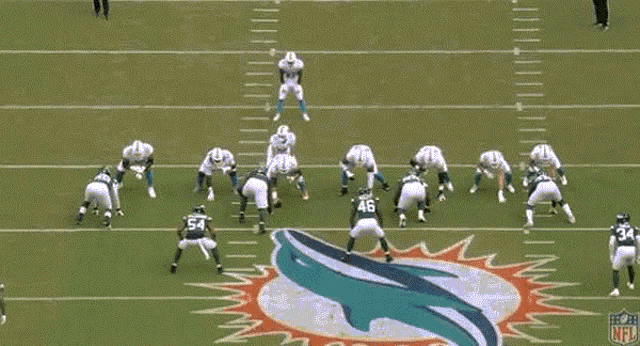 Williams also had a tackle on a pass play as he showed athleticism to drop off and get in on the stop for a four-yard gain.
This wasn't his only contribution in the passing game. He also batted down a pass and generated a pressure on an inside move.
It would still be encouraging to see Williams generate more pressure but the lack of a consistent pass rushing threat off the edge perhaps compromises that.
Williams has only played a couple of snaps at nose tackle over the past two games as he is getting more work as a five technique end. He is starting to show he can take advantage of opposing tackles as he did in the example above.
While his overall progress is encouraging, Williams' performance still leaves you wanting more to some extent. He was only blocked out of a couple of plays - although he did come close to another personal foul when he hit the quarterback in the head on a sack by his teammate. Jets fans know what truly elite interior line play looks like though because of the players they've had here in recent years.
Hopefully Williams, who is still only 22, in on the right road to becoming a similarly impactful performer.
Bryce as Nice
Bryce Huff didn't get much playing time in this game, but had a couple of impressive moments including the first sack of his career.
That sack came as he cleaned up following interior pressure from John Franklin-Myers. However, Huff also impressed by beating his man one on one a few other times. That's despite the fact that he only had six pass rush reps in the entire game.
On one rush, he leveraged his way around the left tackle with a dip and rip move, displaying some bend and lean as he almost got to the quarterback on a quick throw.
This was his most impressive play though. He bull rushes the left tackle into the quarterback's lap, forcing him to rush the ball into traffic.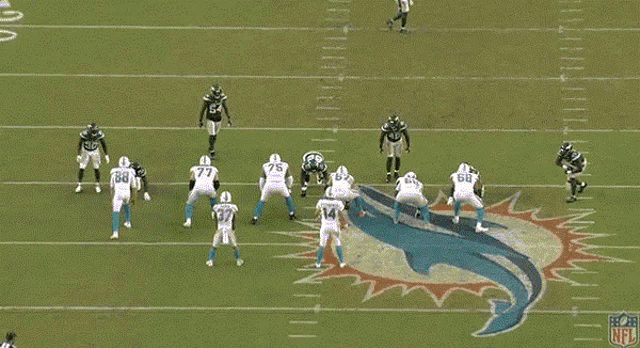 That pass was ultimately tipped and almost intercepted on the carom, but if Huff keeps coming into the game and creating pressure like that, it will lead to some big plays.
With Franklin-Myers emerging as one of the team's most promising young players and rookie Jabari Zuniga due to return from injury soon, the Jets might struggle to find reps for Huff so he has to keep impressing.
If he does, we could see Jordan Willis released and maybe even a Jordan Jenkins trade or release at the deadline.
Philling The Void
Kyle Phillips is another young defensive lineman who is often overlooked in the discussion about the search for an edge rush presence, mainly because he does his best work against the run.
That's fine, though. It gives him a useful role and makes him worth keeping around as a cheap contributor.
In Sunday's game, he had three tackles of which one was for a short gain and the other two were for a loss. Phillips often generates production on the edge by staying home and then cleaning up when the interior linemen penetrate. However, on Sunday, it was good to see him taking on and beating a lineman with good aggression even if it was just a rookie.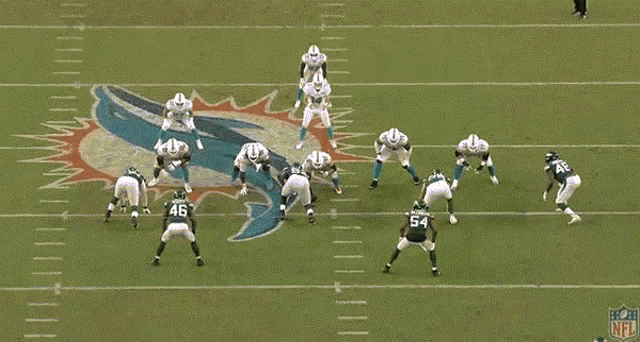 He also had some hidden production by standing up his man on one run and showed his quickness into the backfield as he got in on the tackle for loss that Williams had.
Like Williams, Phillips also had the best grade of his career according to Pro Football Focus. And, while he doesn't generate much in the way of pressure, he did have a couple of pressures in limited action as a pass rusher.
Phillips played some five technique on opening day but has been almost exclusively used as an edge since then. There's room for him on this team on running downs as some of the more dynamic options replace him on passing plays. Could the team free up more reps for him by moving Henry Anderson, perhaps?
We'll be back with the 3-on-O tomorrow...