Three on O: Conklin, Uzomah, G. Wilson
After each game, we'll be highlighting three defensive and three offensive players and looking in detail at their performance. We'll wrap up today with the offense:
The Conky-Tonk Man
Tyler Conklin had a monster game on Sunday with six catches for 79 yards and two touchdowns. In fact, he could have had three touchdowns, as a fourth down pass was just out of his reach at the goal line.
In this game, Conklin showed that he can contribute in a variety of ways. He got the offense going early in the game with this great effort to pick up yards after the catch: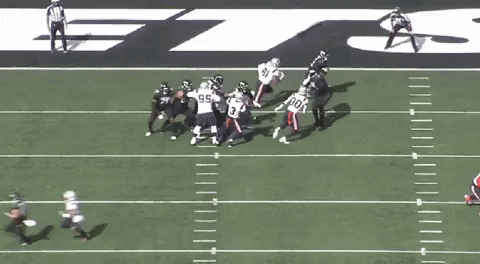 Something the Jets hadn't really done much with their tight ends which they can do is to put them in the slot and get them working down the seams. We perhaps saw that on Sunday because Corey Davis was out and Elijah Moore wasn't really in the gameplan. Conklin did this well on his longest catch of the day.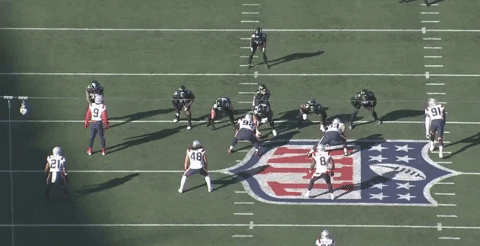 Conklin's numbers are looking pretty good - 32 catches, over 300 yards and three scores - but prior to this game, he had been a bit of a disappointment, with a large chunk of his best production coming in garbage time. This was certainly his best performance so far with only one of his six catches not going for a first down or touchdown.
As a blocker, Conklin has been inconsistent over the course of the season, which may be why his playing time had been dropping ahead of Sunday. However, he did a decent job in that role on Sunday and his overall performance should set the platform for him to be a bigger part of the offense going forwards.
Ceej the day
It's easy to forget that CJ Uzomah, not Conklin, was the Jets' primary target at the tight end position during free agency. They always intended to pair another free agent with Uzomah though, but Conklin wasn't the first choice here either. Instead, they initially wanted Evan Engram but he ended up with the Jaguars. For the record, Conklin and Engram have posted pretty similar stats to date.
The Jets are happy with Uzomah, despite the fact that his statistical production has been poor. After catching over 50 passes last year, including the postseason, Uzomah has just seven catches for 66 yards. However, he showed what he's capable of on this play on Sunday.
Even though he hasn't been a big part of the passing game, the Jets are happy with Uzomah's leadership which was one of the main reasons they brought him in. In fact, Uzomah only having seven catches but not complaining about his role and still playing hard in other areas sets a good example for a certain teammate right now.
Uzomah still plays special teams and makes good contributions as a blocker. Here's an incredible play where the Jets completely screw up the protection with Cedric Ogbuehi leaving Matt Judon of all people completely unblocked.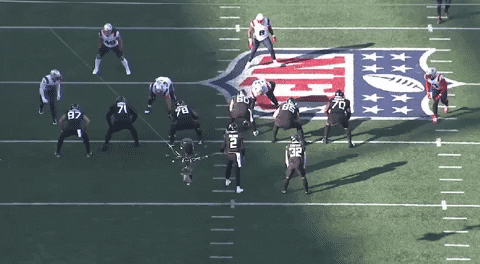 Uzomah hustles across and takes out Judon to prevent the sack and eventually allow Zach Wilson to throw it away. In fact, had he trusted the protection, Wilson probably could have hit Garrett Wilson on the crosser.
In the first half of the season, Uzomah wasn't completely healthy, which may have been a factor in his low statistical production, but even as he's starting to show his abilities in the passing game, the Jets are struggling to get everyone targets and may be looking to start being even more conservative in the passing game.
Hopefully, Uzomah will remain patient because this is an offense that has the potential to create opportunities for everyone to make plays.
Garrett Top
Garrett Wilson came up with a fine performance in Davis' absence, racking up over 100 yards for the second time and breaking out of a bit of a mini-slump which had seen him catch just 10 passes for 100 yards on 19 targets over the past four weeks.
Wilson's first catch came on a double-move as Zach Wilson rolled out and hit him on stride with a deep ball. Then he showed his abilities with the ball in his hands by catching a pop-pass and taking it downfield for a 23-yard gain.
He clinched his second 100-yard gain with this catch over the middle, finding space in the defense on the RPO.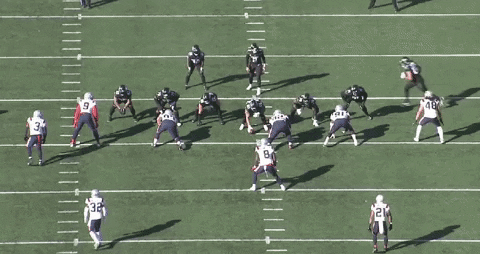 One concern with Wilson so far has been that he hasn't had much success against tight man coverage in the regular season. In this game, he did have a 10-yard catch against man coverage on the outside but that came as the defender was playing well off and he broke down to take advantage of the cushion.
He did finally show an example of getting separation against tight man coverage on this third down conversion though.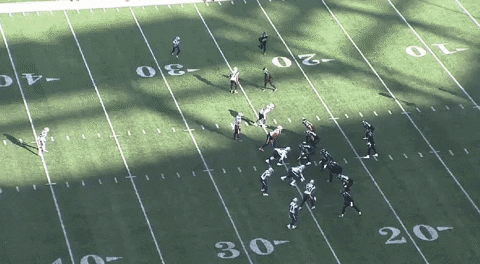 Wilson gets good depth on his route and breaks sharply to the outside to catch a well-timed throw from the pocket on a six-man blitz. There's arguably more to be excited about on this play than on any of his more flashy plays or bigger gains.
Once Davis is back, and assuming Moore does work his way back into the picture, Wilson should continue to be heavily featured, since he has shown that he doesn't need those two to be out there to produce. This could mean he's closer than ever to being the permanent number one option. For the record, he's currently on pace for just over 900 receiving yards on the year. Not bad for a rookie.
Previously: Three on D: Shepherd, Huff, Carter