Three on O: Herndon, Becton, Mims
After each game, we've been highlighting three defensive and three offensive players and looking in detail at their performance. We'll begin today with the offense:
Some people just love to watch the world Hern
Chris Herndon has had an awful year with drops and fumbles and this continued in the first half of Sunday's game as he had another disappointing drop on a pass right at the numbers.
However, he finally made a couple of significant plays, starting with this nice leaping grab for 26, without which the the Jets would have had minus-6 passing yards at halftime: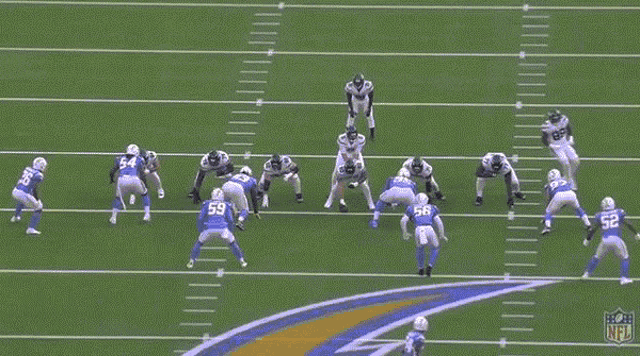 Later on, Herndon caught his first touchdown pass of the season as Flacco threw it up at the back of the end zone and he went up to get it.
Ultimately, though, Herndon caught just two passes and had limited impact as a blocker, although he had a good block on La'Mical Perine's first quarter touchdown run. It's telling that this was regarded as a return to form when in reality the output was still poor.
Last week, offensive coordinator Dowell Loggains praised Herndon in spite of his lack of statistical production, saying that he's really helped them out in pass protection and not enough attention has been given to how ludicrous those comments were.
While it's understandable that Loggains perhaps didn't want to be too critical of a young player as they hope for him to regain his confidence and it's fair to suggest that he's improved from practically unplayable to somewhat playable as a blocker it's still laughable to pretend that you're happy with a guy who looked like one of the best young pass catching tight ends in the league as a rookie two years ago. And that's what they're doing...pretending.
Not since the Jets tried to sell us on Tim Tebow's usefulness as a blocker on the punting unit has their been a more shameless attempt to pull the wool over the fans' eyes about a player they clearly have no idea how to use.
This team, man...
The final Bectoning
Mekhi Becton had another good game this week. Matching up with both Joey Bosa and Melvin Ingram over the course of the game, Becton allowed no pressure all day.
You can see a good example of him handling Bosa in the gif of the Herndon catch above. Becton is balanced, under control and repels the spin move effortlessly.
While there were a couple of plays where outside rushers got upfield leverage on him to get close to Flacco, Becton did a good job of staying in front and giving Flacco room to maneuver.
Becton also had multiple good blocks in the running game. It was especially encouraging to see the Jets get the ball at the 29 on their first impression and drive for a touchdown without even needing to throw the ball. Becton had a few good blocks on the drive, including on the touchdown itself:
You can see that Becton's initial job is to help Herndon control Bosa at the point of attack and he does this by extending his left arm and using his strength. However, he remains alert to Denzel Perryman coming up to plug the hole. Becton shows good instincts here to seal Perryman to the inside to enable Perine to make a jump cut outside. Had Perryman instead come upfield, Becton would have sealed him to the outside and Perine would have had a huge lane off left guard.
While he had a few negatives in the running game, letting a few opponents get off his block at the second level, we've noted before how even when this happens, Becton is so big this still usually slows down the defender from getting to the ball, just by virtue of having to go the long way around him.
The biggest concern about Becton as he continues to develop is not any kind of hole in his game, but more the fact that he's been banged up with various ailments over the course of the year. He missed a few snaps with a knee issue on Sunday. If he can improve his durability as he matures, the chances of Becton becoming really good are looking extremely promising.
Mims Artist
Also developing nicely is Denzel Mims, although yet again he only produced in one half - this time the second half. Still, he has over 200 yards in four games despite only producing in half of each game. This is a potential future thousand-yard receiver in the making if he can stay healthy.
His only target in the first half was the play where Flacco had originally been ruled to have fumbled, so essentially fell at his feet far too late, after Mims had been wide open on the 3rd-and-2 drag route.
They didn't throw it to him again until late in the third quarter but he ended up with three catches and 71 yards. This sequence in the fourth quarter, at which time Mims, with just one catch, may have been starting to get frustrated, was key:
On the first play, Mims breaks downfield off an inside release and has a step on his man. However, he's not the primary option and Flacco doesn't see him immediately. Flacco eventually gets flushed and then sees Mims, but his long throw sails over his head because he had basically given up on the play by then.
Interestingly, this happens right by Hines Ward, who you can immediately see go up to Mims to tell him what he did wrong. You've got to imagine he told him to keep his head in the game, make the defender keep working and then gave him some words of encouragement.
On the very next snap, this happened: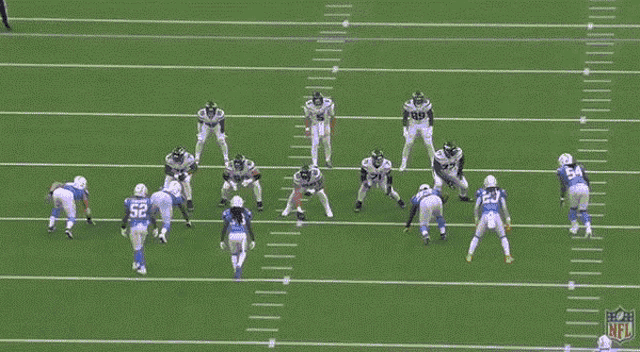 Flacco pretty much just throws this one up for grabs and Mims comes down with a spectacular catch, bouncing back immediately - with Ward right there again to be the first to congratulate him and help him to his feet.
Also, contrary to what the announcers were saying, this looks like a catch because he pins the ball against his shoulder and that hand never comes off the ball.
Another feature of Mims' performance was his physical battles with the opposing corners. His other two catches were both contested - one on a back shoulder, one over the top - and each one had the defender calling for a push-off.
On the other hand, Mims picked up two more first downs in the second half on a pass interference call and an illegal contact call that easily could also have extended to pass interference. And there easily could have been a further flag on the fourth down incompletion that ended the game.
Mims is not the finished article as he made a couple of mental errors and doesn't always win at the catch point. However, being attached at the hip with Ward is probably a good way of developing these weaknesses.
It will be interesting to see if Ward is back on the staff next year as Mims will be one of the team's most important offensive players so they need his development to continue.
We'll be back with the 3-on-D tomorrow...