Three on O: Perriman, McGovern, Gore
After each game, we've been highlighting three defensive and three offensive players and looking in detail at their performance. We'll begin today with the offense:
Perri Good
Breshad Perriman has finally started to show some consistent production over the past three games. He caught four passes for 79 yards on Sunday, giving him 234 yards and three touchdowns in the past three games. Extrapolated over a full season, that's on a pace for 59 catches, 1,248 yards and 16 touchdowns.
His catches on Sunday included a throw over the top on which he got behind the defense for 37 yards and this leaping back shoulder grab: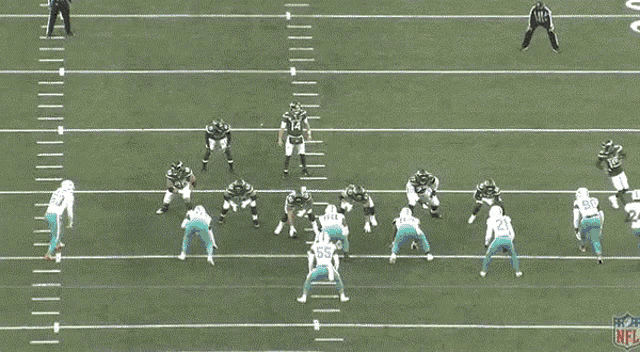 His other two catches were on receiver screens, one of which went for a first down. Perriman was unsuccessfully targeted on four passes, one of which was unlucky as he beat the defender but lost his footing just as the ball arrived and couldn't complete the catch.
He also made some good contributions as a run blocker, posting the highest run blocking grade on the team and easily his highest of the season according to Pro Football Focus.
It's good to see Perriman proving that he's capable of producing when healthy, but given how even when "healthy" he's been knocked out of two games, missed practice time and been perpetually listed on the injury report, it's going to be a tough decision on whether to try to bring him back next year and what kind of contract to offer him.
The Long Conn
New Center Connor McGovern got off to a slow start this season, although this is perhaps understandable given how the Jets had four new starters and a young quarterback who seems to struggle to set protections.
Over the last five weeks, though, he's been dramatically improved and is having a consistent run which the Jets will hope continues. According to PFF, he has the 11th best center grade in the NFL since week seven and the best run blocking grade in the league over that same span. He showed those abilities on plays like this on Sunday: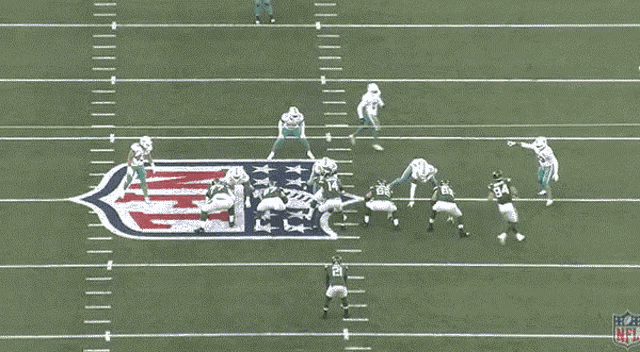 He's been less effective in pass protection, although a lot of this is because interior pressure that doesn't get picked up gets attributed to him which isn't necessarily always fair. He's also been graded down because of some bad snaps, although he's cleaned that issue up lately.
On Sunday, he gave up a sack and a pressure but again these were plays where he was unable to pick up a blitz rather than where someone beat him in a one-on-one situation. Even with these issues, he's still showing progress because he gave up 16 total pressures in the first six games but only nine in the last five. He does have all three of his penalties this year over those last five games though.
Fans and the media will continue to trash the Jets offensive line even though some of the issues are not necessarily because the offensive line personnel is inferior. There will be calls for the Jets to upgrade over McGovern in 2021 but the team might be better trying to keep some semblance of continuity.
He does have a big contract and has underperformed that so far, although if he continues as he has been lately over the rest of the year then that's perhaps no longer the case. Depending how he finishes the season, the Jets may yet bring him back or look to restructure so they can retain him at a more suitable number.
Gore Mongering
Frank Gore has been the subject of much debate this season and understandably so. On a team that is building for the future, nobody wants to see Gore as the focal point of an offense, especially if that leads to wins that might affect the team's draft capital.
The Jets realize this and had been endeavoring to get La'Mical Perine more snaps even though Gore was still getting more carries. With Perine's injury, Ty Johnson and Josh Adams are now backing up Gore and Adam Gase assuaged any concerns by saying the team had no intention of having Gore touch the ball 30 times. However, on Sunday, Gore did have 15 touches by halftime.
He did produce well though. By the end of the Jets' first drive in the third quarter, he had 15 carries for 72 yards and three catches for 12 yards. However, they went away from him during the rest of the game as he had three carries for just two yards and no targets. Predictably, the offense went in the tank once they stopped using him.
Gore ran for 17 yards - his longest gain of the season - on one first half play (shown in the above gif) and also had this 10 yard run after halftime: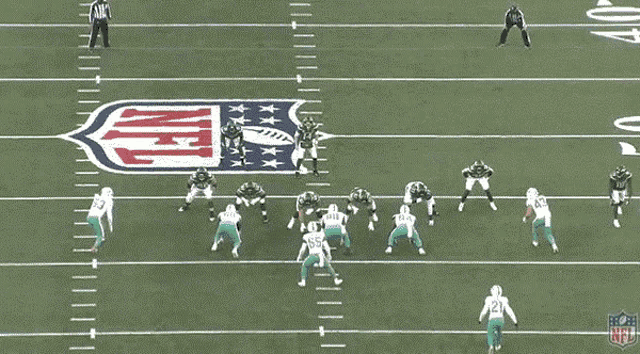 On the play, Gore makes a good cut to find the outside lane. Had he been able to do this on the fourth down run where he got stuffed in the hole, perhaps he might have made the line to gain and the Jets could have scored more points on that drive.
To his credit, Gore has been one of the most consistent Jets this year and the downgrade when one of the other backs enters for him is readily apparent.
It's understandable that they want to keep him involved because he's one of the few players you can rely on to do a consistently good job and he may be benefiting the younger backs by setting a good example and mentoring them. If the team really wanted to win, they'd arguably use him even more though.
This brings us back to the comment this section began with. Although teams exist to win games, nobody really benefits from the Jets winning a game like that. Except maybe Jacksonville.
The best thing for everyone might be if they set him free with a game or two to go and let him end his career - or give himself a better shot at extending his career - with a team that can realistically compete for a win or even play in the postseason.
We'll be back with the 3-on-D tomorrow...