Three on O: Smith, Lewis, Ballage
After each game, we've been highlighting three defensive and three offensive players and looking in detail at their performance. We'll conclude today with the offense:
El Jeffe
We were led to believe that Jeff Smith had been having a great training camp and that his loss to a shoulder injury a few weeks before the start of the season was a costly one. Prior to camp, few Jets fans would have considered Smith a contender to make the roster, let alone start, but the Jets have had so many other injuries at the position that his return was a welcome one.
In just his second NFL game, Smith was looking to build on his debut against the Ravens last year, which saw him catch one pass, stop his route on a potential deep connection and perform well as a punt gunner before suffering a season-ending injury.
Here, he got the start and was a major part of the offense as the Jets threw his way 10 times. Smith caught seven passes for 81 yards and might have had a 100-yard game if Darnold hadn't overthrown him after he got open on this double move.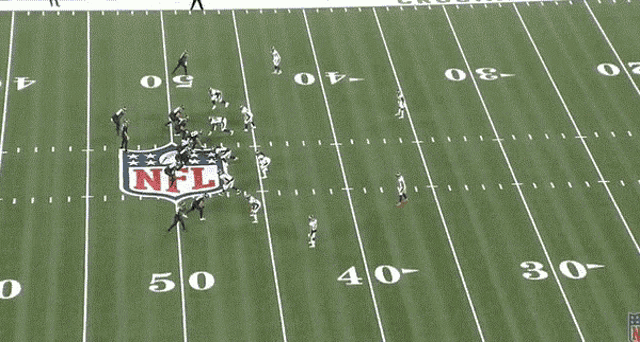 Smith was particularly effective on deep crossing routes where he could use his speed to run away from the cornerback off the line. However, he also impressed by finding an open spot underneath and scooping up a clutch low catch for a third down conversion.
Displaying good hands is key for Smith because it's obvious he is athletic and a threat after the catch. However, as a converted quarterback, the reliability of his hands was his main weakness as a college prospect.
In addition to the seven catches, Smith also drew a big pass interference penalty down the field, although this looked like a soft call.
On the basis of this performance, Smith looks like a keeper. However, Smith, Lawrence Cager, Braxton Berrios and Vyncint Smith have all looked like keepers at one time or another and they can't all be because the Jets also have Breshad Perriman, Denzel Mims and Jamison Crowder.
There will be other injuries this year, though, so Smith ought to get more looks and can probably contribute well as a gunner if they ultimately move him back into a reserve role. Chris Hogan should probably be concerned about his roster spot, though.
Skip to my Lew
Alex Lewis is obviously a player the Jets like, but it's often difficult to know what to make of him when the offense is seeing such inconsistent results. They value him as a leader, but what about his on-field performances?
His PFF grades suggest he's having his best season as a run blocker but also his worst season as a pass protector. Although he's not given up a sack yet, Lewis is giving up pressure at a much higher rate than in the past.
Interestingly, in this game, he was actually much more impressive as a pass protector, despite the fact he gave up a season high five pressures.
A review of his film shows that he wasn't really beaten cleanly all day, with any pressure being attributable to his involvement in picking up stunts or odd-man rushes or coming as the pocket started to collapse after he had blocked his man for long enough to enable a throw to be made.
Here's a good example of Lewis giving Darnold extra time by staying on top of a one-on-one assignment. This was the play where Crowder made a tough catch over Kareem Jackson and was representative of Lewis' work over the course of the game.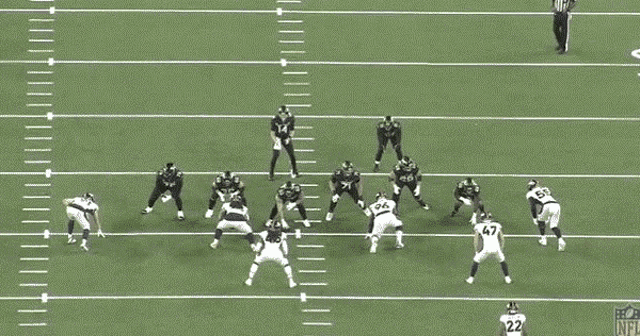 As a run blocker, Lewis didn't have any really bad plays that single-handedly led to a run being blown up. However, there were multiple plays where he lost leverage or did not sustain his block towards the end of a play, enabling his man to get in on the stop or, one on play, causing him to hold his man at the point of attack.
In addition, where he did make good run blocks, they rarely led to much success, including on one play where he drove his man to the ground impressively but the run gained just a few yards.
Lewis is one of these players who got a three-year deal that's really a one-year deal during the offseason, so the Jets are in no way wed to him beyond 2020. Hopefully, he continues to work at being consistent so he can prove himself worthy of retaining.
Failing Kalen
Note: The following was written before Ballage was released on Monday...
Kalen Ballage is in danger of becoming the poster child for the Adam Gase era. The Jets were widely mocked for trading for him, even though that was probably going to be a non-vesting conditional pick and when they got off the hook because he failed his physical, they waited until he was healthy and then signed him as a street free agent instead. This gives the impression that the Jets were desperate to add this player, who was always going to be considered a Gase addition having played for him in Miami.
Ballage is one of those rare players who got worse rather than better once he got away from being coached by Gase and, now that he's back with Gase, he's shown more than he did last season.
That's a really low bar though, as Ballage was the first running back since 1940 to carry at least 70 times and average less than two yards per carry in 2019. And, while he's been better than that, he hasn't been good.
So far, Ballage has 13 yards on three carries but has contributed 67 yards on nine catches as a receiver, so at least he's not being historically futile any more. However, on Thursday, his performance was a litany of bad mistakes.
The Jets obviously like the fact that he can catch passes or stay in to pass protect so they gave him 30 snaps, mostly on passing downs. The results were not good though.
Ballage was unsuccessfully targeted on a wheel route that was poorly thrown by Darnold but did catch two passes, one on a juggling one-handed catch which carried him out of bounds and just went for four yards and another on a checkdown for seven yards which saw him step out of bounds three yards short of the marker rather than taking on the linebacker to try and get close to a first down. Darnold was sacked two plays later to basically end the game.
As a pass blocker, he wasn't any better, as he blew a few assignments, including this one that led to a key third down sack with the Jets down a score late in the third quarter.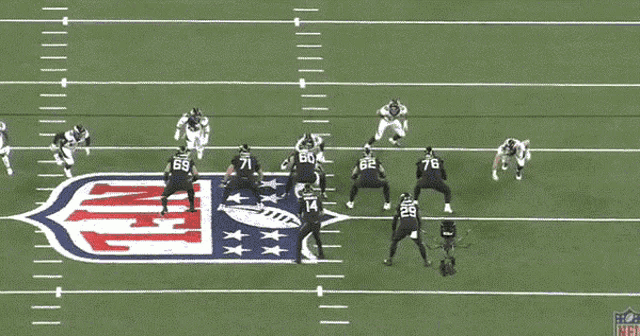 He was also responsible for a few other pressures, including one that should have been a sack but actually ended up being Darnold's touchdown scramble.
Ballage is also considered someone who could contribute as a punt gunner and had done a decent job initially with the Jets. However, on Thursday night, he committed a personal foul for running out of bounds and not immediately returning to the field of play on one punt and then his missed tackle on Diontae Spencer led to a 41-yard return that set up a fourth quarter field goal.
The Jets claimed Ty Johnson off waivers last week, which will give them five running backs on their active roster when Le'Veon Bell returns. So, something has to give. Right now, Gase might be the only coach in the NFL who would vouch for that fact that Ballage deserves to stick around.
Previously - Three on D: Jackson, Huff, Williams