2022 New York Jets Cutdown Tracker
The Jets have already released some players from their 80-man roster and these have been leaking out over the last few hours.
Tuesday is the deadline, with cuts required by 4:00pm ET. In the past, we've seen the Jets get the job done early sometimes but we've also seen them not even announce the cuts until after the deadline, so keep checking back to JetsFix for updates and rumors.
Many of these players will return to the 16-man practice squad once they clear waivers tomorrow and a few may revert to short term injured reserve at that time too. However, the Jets will also be closely watching the waiver wire for potential claims or practice squad additions so use the comments thread to share news of cuts from other teams.
We'll keep updating these depth charts every time a move is rumored from now until the deadline.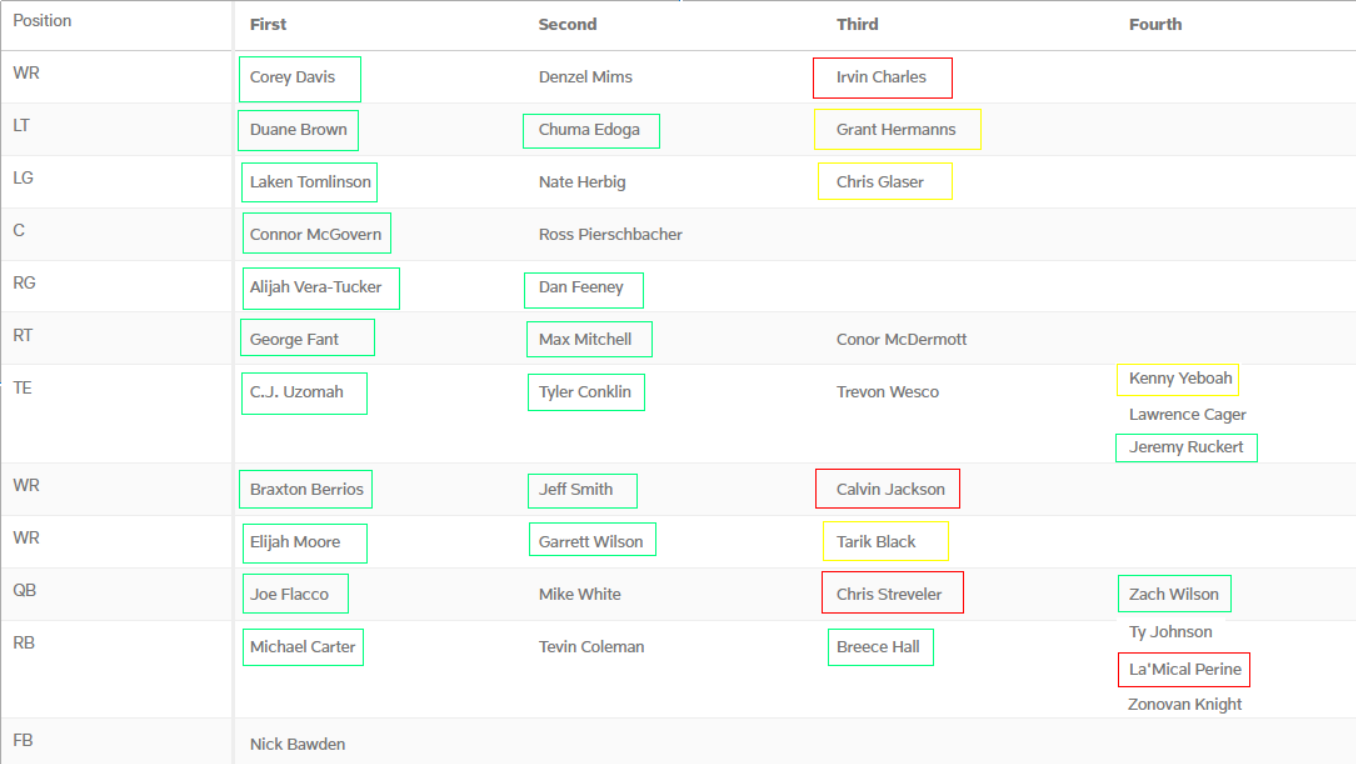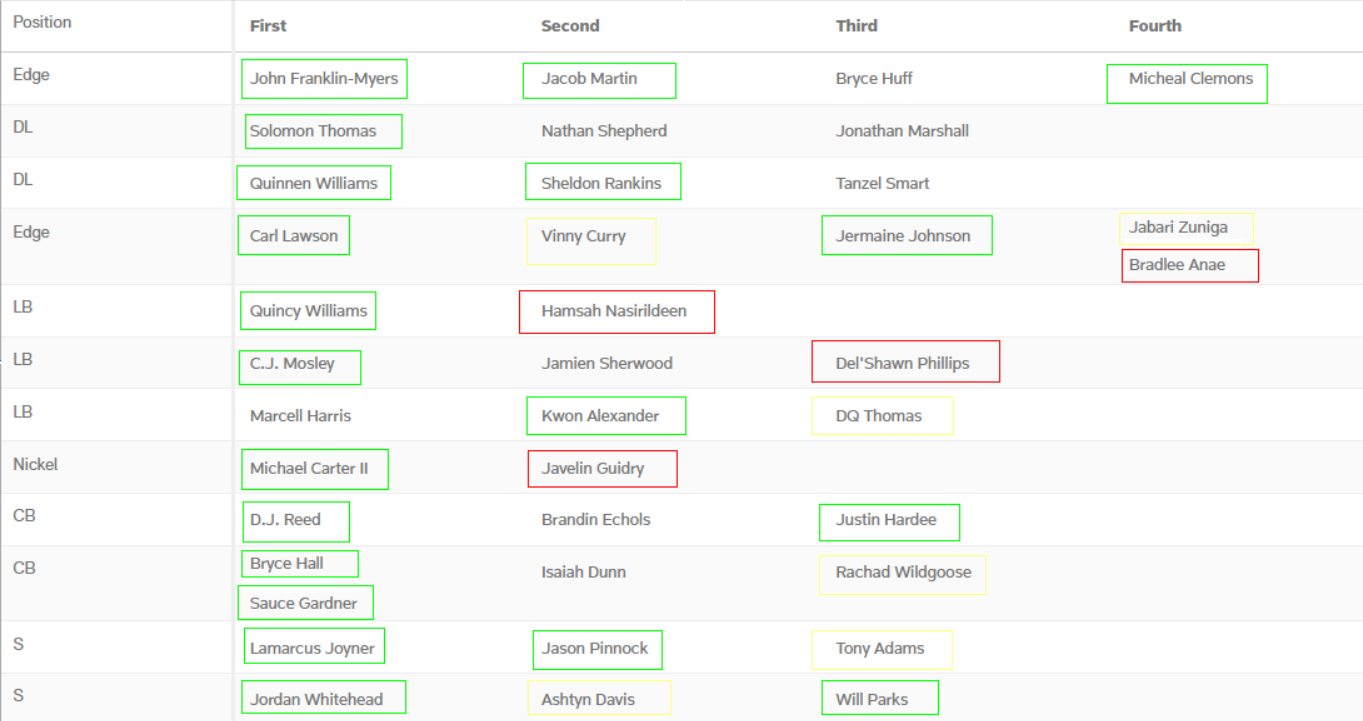 Things to note:
The depth chart was lifted from the latest version on the Jets official site and may not reflect reality.
The color coding is as follows:
Green = Players we believe are roster locks
Yellow = Players we expect to be cut
Red = Players that have reportedly been cut
Purple = (Significantly) injured players
We will work on the assumption that the kicker (Greg Zuerlein), punter (Braden Mann) and long snapper (Thomas Hennessy) will not be cut, so we won't update an image for specialists. Obviously we'll let you know if this changes.