The JetsFix 2022 Roster Relay: Final Leg
As we do every year, we've been marking preseason with a series of fan-sourced roster projections. The idea is that as players make their case in each preseason game this will be reflected in the next leg of the relay, along with other developments such as injuries.
It's time for the home straight. Longtime reader/contributor R_in_CT takes the baton and sets out his final 53 for us below. There'd better be a Mountbank cameo or we riot...
---
Coming in at the deadline, which is typically not when I do my best work. So really, you all are getting what you pay for….
I tried to copy a bit from my crack at last year's roster relay, which is when I realized how much JD and Co. have updated this roster. No debating around "HTHAISTKWTI?" guys such as David Moore, JT Hassell, and Sharrod Neasman. Definitely a nice challenge this year as there are more than a few cuts here who will end up on other rosters and not the Jets practice squad.
Other than that, insert all other disclaimers regarding my football prognostication skills—I just follow everything here way more than I should, probably. All ties were decided via Magic 8 Ball.
Enjoy, and feel free to disparage at will.
QB (3)
Zach Wilson
Joe Flacco
Mike White
Sorry sweet, sweet Streveler but the math is not on your side, which makes me sad. If White hadn't looked competent against the G-Men, you may have had a chance so we can still blame them for ruining our team. Crap weasels!
RB (3)
Michael Carter
Breece Hall
Bam Knight
Long gone are the days of watching the Jets run Frank Gore into stacked boxes on first and second down just to get Granderson's bat going. I keep adding/removing Coleman's name here (and Guidry's in CBs) but I think he's a cut with a wink-wink deal to come back after cutdowns/waivers and whatever Week 1 injuries happen. Bawden is an IR stash to start the season.
WR (6)
Corey Davis
Elijah Moore
Garret Wilson
Braxton Berrios
Jeff Smith
Denzel Mims
Mims makes it for now but his long-term roster spot is shakier than my 78-year-old mother after back-to-back rides on the Cyclone.
TE (4)
CJ Uzomah
Tyler Conklin
Jeremy Ruckert
Lawrence Cager
Assuming that JD still has a red phone on his desk like Commissioner Gordon that connects directly to Daniel Brown, and looks at it lovingly at least once per day. Also four TEs is a chance to pick up some of Bawden's slack to start the season.
OL (9)
George Fant
Alijah Vera-Tucker
Connor McGovern
Laken Tomlinson
Duane Brown
Chuma Edoga
Max Mitchell
Sex Feeney
Nate Herbig
Pretty sure that JD would prefer to have 10 offensive lineman on the field during any given play, and then just hand off the ball to the "fastest" and run tackle-eligible pass plays when necessary.
EDITOR'S NOTE: Offensive changes since the last leg: White, Knight and Herbig in. Coleman, Pierschbacher out. Bawden to injured list.
DL (9)
Carl Lawson
John Franklin-Myers
Quinnen Williams
Sheldon Rankins
Jermaine Johnson
Micheal Clemons
Jacob Martin
Solomon Thomas
Bryce Huff
So much freaking depth here, finally, even before Zuniga signed. Also thought about just writing Clemons names 9 times to match the 9 Clemons that now haunt poor Tyrod Taylor's dreams.
LB (5)
CJ Mosley
Quincy Williams
Kwon Alexander
Jamien Sherwood
Del'Shawn Phillips
The last spot here is dicey and I don't love Philips but he's worn the headset and plays special teams, so he gets the nod for now—he's the first man to be swapped out after Jets make roster claims following all the cuts.
CB (6)
DJ Reed
Sauce Gardner
Bryce Hall
Michael Carter II
Brandin Echols
Javelin Guidry
We might not be high on Echols but he was with the 1s vs. the Giants with Reed and Hall out. Guidry is versatile and plays special teams but if he's out, then Coleman is in. FYI: Hardee is listed with special teams.
S (4)
Jordan Whitehead
Lamarcus Joyner
Will Parks
JP_in_CT
Jason Pinnock is from Windsor CT, so represent!! The rest of this group seems fairly settled otherwise at this point.
EDITOR'S NOTE: Defensive changes since the last leg: Sherwood, Phillips and Echols in. Shepherd, Harris and Dunn out.
Specials (4)
LS - Thomas Hennessy
K - Greg The Leg Zuerlein
P - Braden Mann
ST Ace - Justin Hardee
Feel as if we should call him Thanos Hennessy as he is inevitable and big on snapping.
Injured
Vinny Curry
Connor McDermott
Nick Bawden
EDITOR'S NOTE: In practice, if you want the option to bring any of these guys back, you have to keep them on the roster on cutdown day and then add them to IR with a designation to return after four weeks on the following day, so you might have to cut someone and then re-sign them on Wednesday (often a veteran so they don't need to clear waivers and won't even leave the facility). We'll assume this is accounted for and what we're getting here is the final roster after jumping through those hoops.
Practice Squad
Chris Streveler
Calvin Jackson Jr.
Jonathan Marshall
Irvin Charles
Brad Anae
Isaiah Dunn
Kenny Yeboah
Jabari Zuniga
Nathan Shepherd
Hamsah Nasilirideen
Ross Pierschbacher
Grant Hermanns
Tanzel Smart
Tony Adams
EDITOR'S NOTE: Practice squad changes: Knight, Sherwood, Herbig and Echols to main roster. McDermott to injured list. Black and Pineiro out. Jackson, Charles, Dunn, Shepherd, Pierschbacher in. Two spots still open.
Sorry Perine and Ashtyn are out like jorts, Bibbsy, and potato salad with raisins.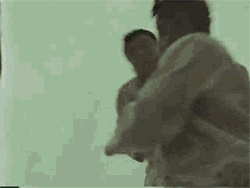 A massive thanks to all our relay runners this year. If you didn't get a chance to take part, let us know what you'd have done in the comments and make sure you speak up when we ask for volunteers next year!
By the way, R__in__CT's fun genre-bending novel "Satan the Adventure of the Blue-Eyed Freak is still available in paperback and for Kindle Unlimited on Amazon