In-depth Analysis: Jets-Browns Hall of Fame - Part 2 (Defense)
Over the course of today, we'll be breaking down the performance of every player that took the field in the Jets' preseason game against the Browns. We'll continue now with the defense and look at special teams later on.
Defensive Tackles
The Jets operated a three-man rotation on the defensive interior with Tanzel Smart and Marquiss Spencer starting and Isaiah Mack rotating in. All three struggled to hold up at the point of attack against a Browns offense that ran the ball well and didn't create any pressure.
They all had moments where they were blocked to the ground or driven off the line, although of the three Mack seemed to be the most disruptive in terms of getting pentration. Smart had a neutral zone infraction to negate his best play which saw him guess the snap count to help blow up a run. Spencer suffered an injury late.
It seems unlikely any of these three will end up on the 53 unless there are injuries.
Defensive Ends
Starters Micheal Clemons and Jermaine Johnson both lived up to the billing as two players who supposedly added strength and explosiveness in the offseason.
Clemons looked sharp as he went past the left tackle for a pressure on the first play. He later bottled up a run. With all the talk of him playing inside more, he only did this on passing downs and, in fact, the Browns ran a draw play on one of these and picked up the first as Clemons was controlled at the line.
Johnson didn't make any splash plays but he did deflect a pass and penetrated well to help bottle up a run. Clemons got twice as many reps as he did.
Bryce Huff made an early impact with a sack and got some valuable work against the run where he's struggled to hold up in the past. He was sealed inside on one run and also jumped offsides.
Perhaps the most exciting player to watch for Jets fans was first round pick Will McDonald and he didn't disappoint as he held up well, was in on a few stops near the line and had two pressures, one as he closed well after being unblocked and this one on a great spin move: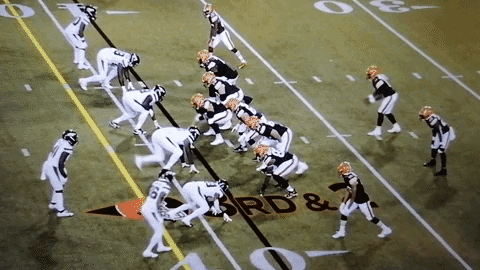 McDonald didn't have too many negatives other than on this play where he got caught inside, perhaps anticipating a keeper.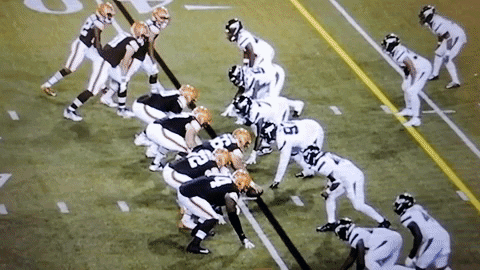 Also seeing action at defensive end were recent addition Ifeadi Odenigbo and undrafted rookie Deslin Alexandre. Odenigbo made a pretty good impact as he got around the edge a couple of times for a hit and a pressure, drew a holding penalty and cleaned up a run in the backfield. Alexandre came downhill to get in on a run stop near the line and got into the backfield once as a pass rusher but let the quarterback escape for positive yards.
Linebackers
Jamien Sherwood and Hamsah Nasirildeen got the start but Nasirildeen was knocked out of the game on the second play. Interestingly, undrafted rookie Claudin Cherelus was the next man up off the bench.
Sherwood played with more physicality than we've seen from him in the past, at one point taking on an offensive lineman's block in the backfield. He flashed with a forced fumble and made a tackle for loss that was negated by a flag. However, he also was involved in a blown coverage which has been a concern with him previously.
Cherelus made a few good plays, breaking up a pass with a hit on the receiver, making a tackle shy of the marker in coverage on third down and getting sideline to sideline for a couple of stops near the marker. He was more impressive than the other two undrafted rookies, Maalik Hall (who barely played) and Caleb Johnson, who had a couple of stops near the line but also a late hit penalty and a mistake in coverage.
The one rookie that was drafted, Zaire Barnes, had an up and down performance. He did have five tackles, but he had a defensive penalty, got beaten for a touchdown in coverage, missed a tackle and let the quarterback beat him up the sideline for a key play.
Chazz Surratt made a good impact with a nice interception, but did also leave the game with a hamstring injury. He had three defensive tackles.
Cornerbacks
At cornerback, the Jets opened with Bryce Hall and Brandin Echols outside and Craig James in the slot. The two former starters didn't fare too well as they had three penalties between them and gave up some catches. Hall did have good coverage on one deep incompletion. Echols was in on a couple of run stops and credited with a pass defensed but he left the game with a hip injury.
James superbly blew up a screen for a loss and then almost intercepted a pass on the next snap. However, he also had some negatives as he was beaten for the game winning touchdown, blocked downfield on a play that went for a big gain and had a missed tackle.
Jimmy Moreland saw action off the bench but got beaten for a first down in coverage and blocked by the quarterback on the Browns' touchdown run. He was in on one stop near the line.
Javelin Guidry gave up a first down in zone coverage but had a couple of solid plays, stretching out a run to the sideline and recovering a fumble.
Undrafted rookie Derrick Langford also saw action and was kicked out on an outside run but didn't give anything up through the air.
Safeties
Ashtyn Davis and Marquis Waters started at safety for the Jets and it was disappointing to see Davis still coming up too fast with an over-aggressive angle for a bad missed tackle. Waters gave up a catch down the field but was in on a couple of stops near the line.
Off the bench, recent addition Dane Cruikshank played 38 snaps but had no significant positives or negatives.
Finally, undrafted rookie Trey Dean led the Jets with seven tackles but had a missed tackle in the hole. He came up to make a tackle for no gain in the flat on what was probably his best play.
We'll be back with more on the special teams later...