Injury News: CJ Mosley and Jarrad Davis return to practice
The Jets had some welcome news as the first practice of the week took place on Wednesday, but there were also some players that missed out: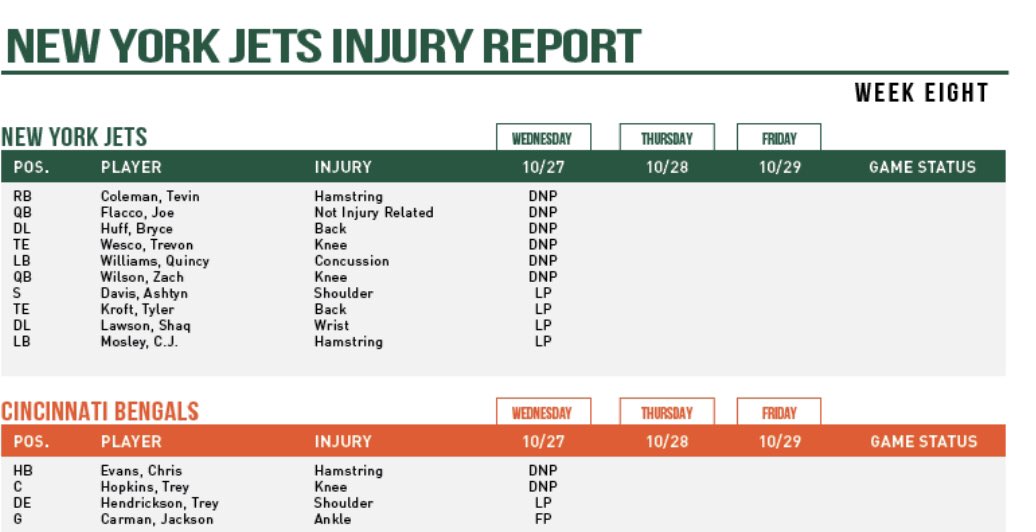 Mosley's return to practice was obviously huge and Jarrad Davis was activated for practice along with Kyle Phillips and Braden Mann. Davis could play on Sunday, according to Robert Saleh, depending on how it goes in practice this week. They don't have to add any of the three to the 53-man roster but do have a spot open.
Huff's injury is a new one that could mean the team relies more on Tim Ward or Lawson this week. If Huff can't play the Jets could perhaps elevate Hamilcar Rashed or Jabari Zuniga.
Kroft's return to practice is also notable, although was probably to be expected otherwise they'd have placed him on injured reserve. Davis' status will also bear watching.
The team also announced that Mike White will start at quarterback on Sunday. Apparently Joe Flacco isn't arriving until Friday.