Injury News: Corey Davis and Foley Fatukasi injured during practice?
Here's the first injury report of the week: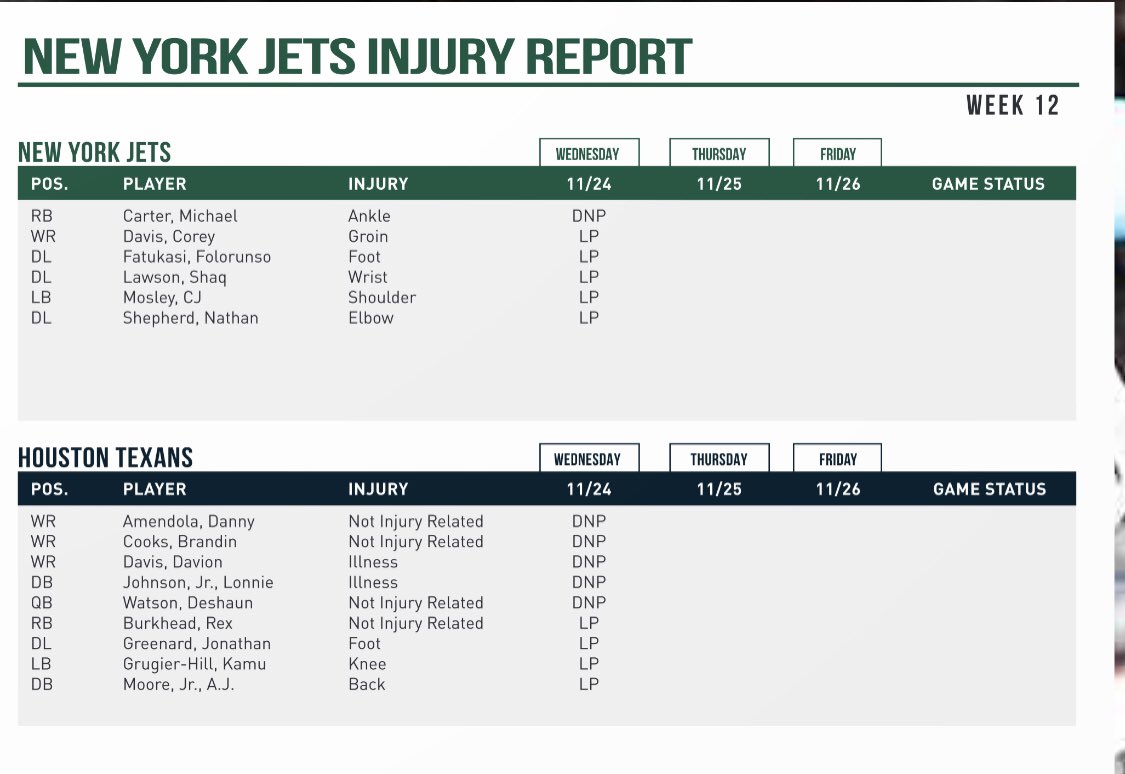 There's concern over Fatukasi and Davis because neither were mentioned as going to be limited prior to practice, which suggests they got hurt during the session.
The Jets apparently intend to lighten Mosley's workload in the second half of the year anyway, so they're just exercising caution with him.
If Lawson is unavailable the Jets had previously said that they would be activating Bryce Huff ahead of the Texans game so that might not matter too much.