Injury News: Crowder added back to active roster
Thursday's injury report has been released: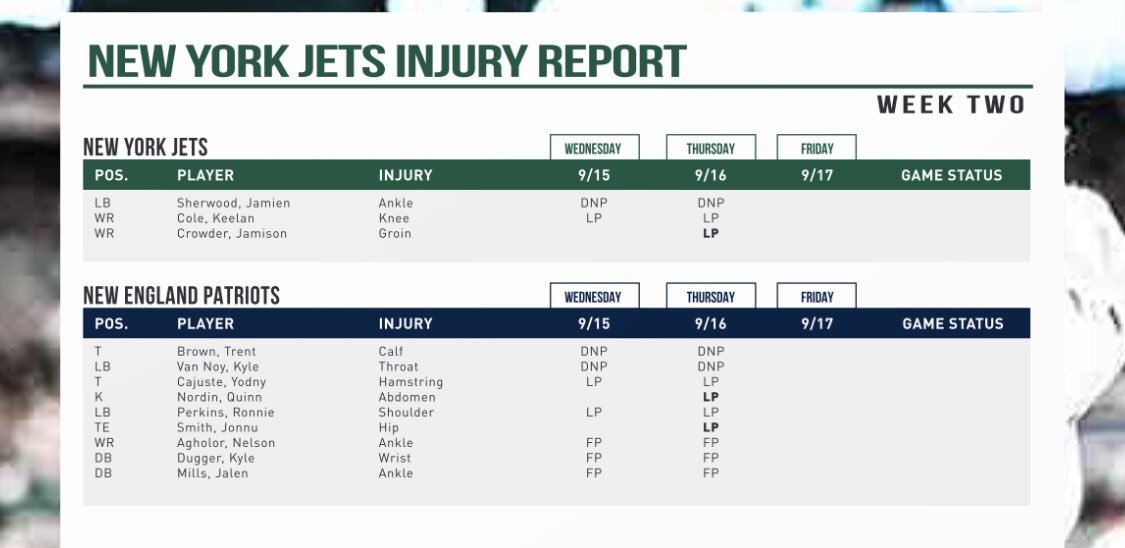 The most significant development today was that Jamison Crowder has been cleared and added back to the active roster after spending a week or so on Covid-19 reserve.
In the injury report itself the only really notable thing on the Jets' side of things is the fact that Crowder and Cole remain limited. Hopefully they're slowing being brought along and will be ready in time for Sunday.
There are a couple of new injuries listed on the Patriots' side, but you generally take a Patriots injury report at face value at your own peril anyway, so that probably doesn't reveal much.