Injury News: Hall, Crowder and Riley miss practice again
Here's today's injury report: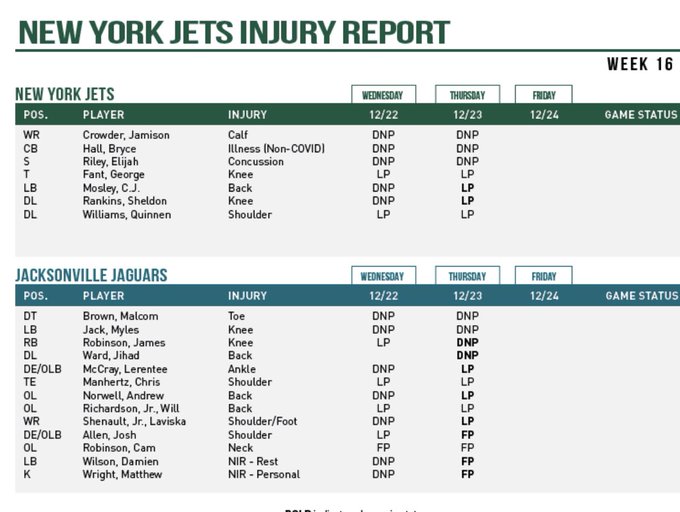 Rankins and Mosley made their return today but Hall and Crowder's status is uncertain. Riley will almost certainly be out for at least this weekend, if not longer.
Defensive coordinator Jeff Ulbrich said today that the Jets are preparing for this weekend on the basis that they won't get any of their defensive players that are on Covid-19 reserve back.
The Jaguars had five players return to practice today, but also had two players not practice that did on Wednesday and had already placed two on injured reserve this week, so they're not exactly at full strength either.