Injury Report: It would be easier if you told us who wasn't injured
Here's the first injury report for week 3: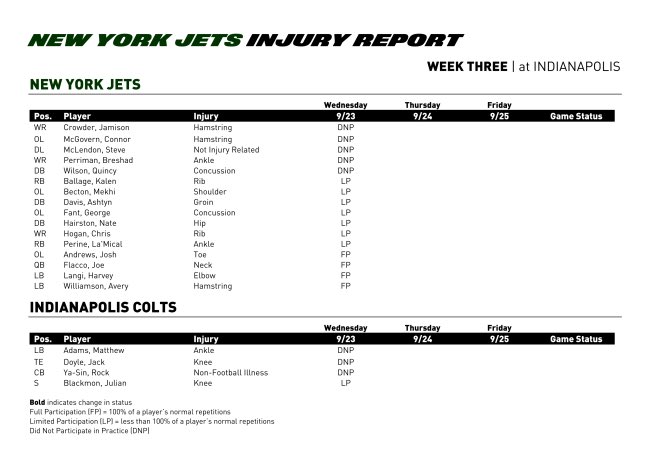 Let's try and summarize all this...
With Arthur Maulet already on injured reserve, the other three players who were knocked out of Sunday's game - McGovern, Wilson and Perriman - unsurprisingly did not practice.
Crowder isn't back at practice yet either, but McLendon missed practice either for personal reasons or a rest day.
Most of the seven players who were limited played on Sunday. Chris Hogan suffered a rib injury during the game but returned afterwards while Becton, Perine and Ballage already injuries that didn't prevent them from playing on Sunday and Hairston was inactive anyway. Becton's injury is now a shoulder rather than a knee, though.
The bigger concern is the injuries to Fant and Davis, which were not mentioned by Adam Gase prior to practice so may have happened today and caused them to be removed.