Injury Update: OT Smith limited for KC
The second injury report of Chiefs week is out: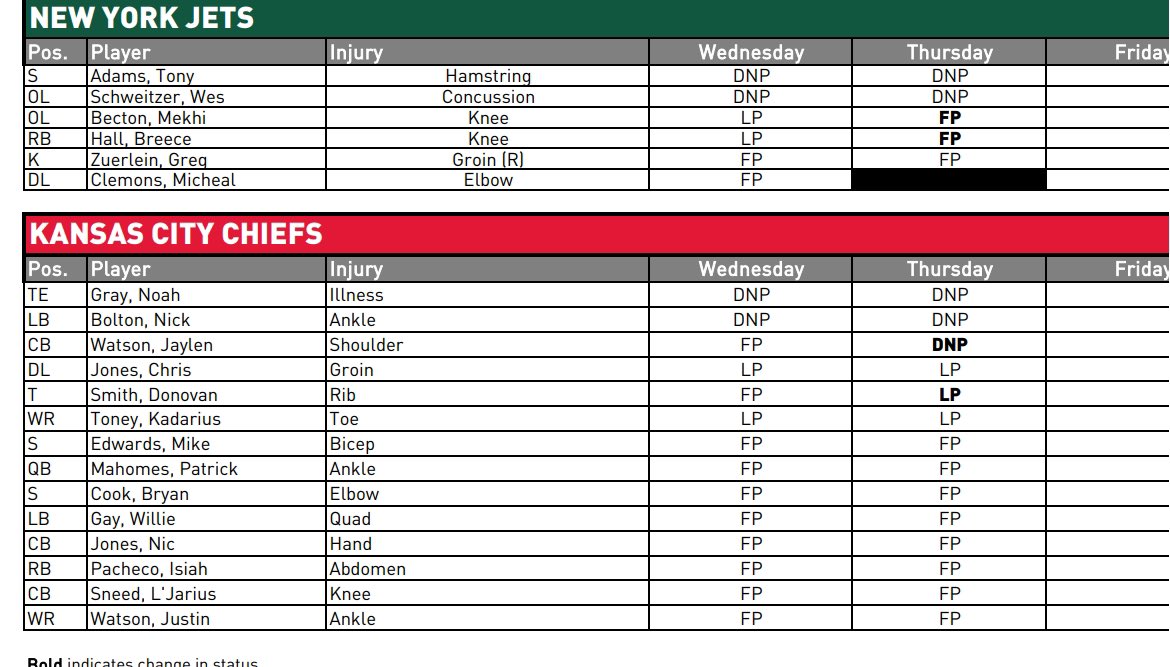 While there was no real change to the Jets' injury status, a couple of Chiefs players were downgraded. There will be concern over Smith and Bolton, who are starters. Gray and Watson are both reserves but they did play 76 snaps between them last week.