Injury update: Carter misses practice, but Rankins and Yeboah return
The first injury report of Vikings week is out: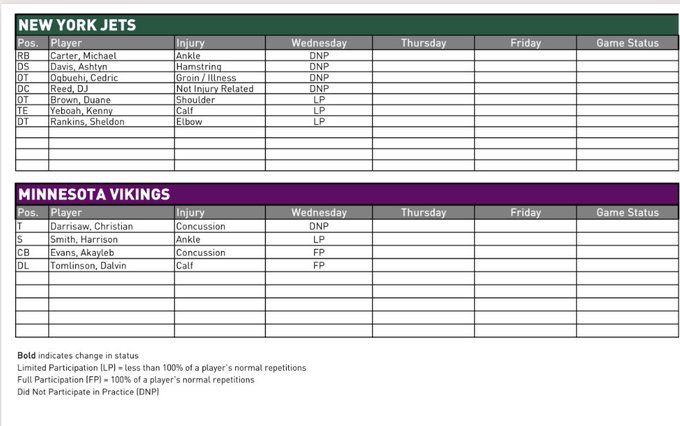 Nobody has been ruled out yet by Robert Saleh, but we'll see how things progress over the course of the week. If Carter and Ogbuehi are out, the team got good play from the other backs and Max Mitchell on Sunday, so will be confident it won't disrupt them too much. Davis wouldn't be considered a big loss either as he's only played 12 defensive snaps all year. Reed will be back tomorrow and Brown is basically limited every week without it affecting his availability.
If Rankins can go, Tanzel Smart - who did a solid job in his place - will retain one potential practice squad elevation for the rest of the year in case he's need.
For the Vikings, Darrisaw being out would be a blow since he's their best offensive lineman. In addition, they placed starting cornerback Andrew Booth on injured reserve yesterday.