Three on O: Moore, White, Knight
After each game, we'll be highlighting three defensive and three offensive players and looking in detail at their performance. We'll wrap up today with the offense:
Moore of this, please
After last week's step in the right direction, Elijah Moore only played 22 snaps and caught two passes in Sunday's game. However, he was obviously thrilled to be back contributing and these were of course two huge plays.
Moore's 22-yard touchdown catch saw him wide open in zone coverage without even having to do anything special to get free, but his 42-yard catch and run saw him shake his defender at the top of his route stem and catch Mike White's well-timed pass. The effort after the catch here was spectacular too.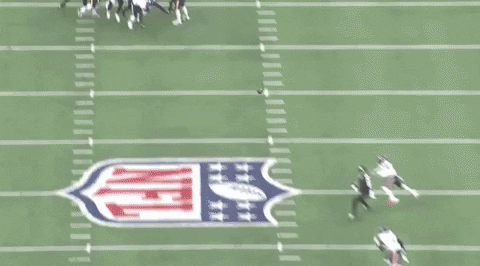 Aside from these two plays, Moore also got the ball on a receiver screen that was actually ruled a lateral. This went for a loss anyway, despite Moore slipping the first tackle. Moore also had a couple of good blocks, underlining the fact that his all-around effort has been there even when he wasn't getting looks.
Although Moore is now happy again, with the aid of his teammates, who rallied around him while he was frustrated with his role, he might not have been happy with two catches and only 22 snaps earlier on in the season, so the concern would be that even if he continues to have games like this, will that be enough to keep him satisfied?
Hopefully, there's more to come from Moore anyway and we'll see him get more playing time and targets off the back of this performance. However, it's not going to be easy to keep everyone happy, as demonstrated by the fact that even with Mike White passing for over 300 yards, the likes of Corey Davis, Denzel Mims and Braxton Berrios only had one catch each.
The Mike and Mike Show
The controversial, but arguably unavoidable decision to bench Zach Wilson for this game had an immediate positive effect on the Jets' offense. Finally the Jets had a quarterback under center who can operate Mike LaFleur's system the way it's supposed to work. With these guys on the same page, perhaps some of the doubts players have had about LaFleur and his scheme will start to settle down.
In Wilson's last game, where he had just 77 passing yards, it was clear he couldn't execute even the simplest things to keep the offense ticking over, which is why Braden Mann had to punt 10 times. White was having success with things Wilson simply wasn't capable of over these past few weeks as the game should by now be slowing down for him, but instead is apparently doing the opposite.
White was releasing throws as the receiver was making their break, enabling him to convert throws into tight windows. He hit a couple of hot routes, immediately reading the blitz and knowing that the hot route option would be open. He was also able to process quickly enough to get the ball to his checkdown when his first option wasn't open and navigated the pocket better than Wilson has all season.
Here's an example of him checking the ball down for a simple nine yards. It doesn't seem much, but if you can do this a few times a game, you're more likely to end up with over 300 yards than less than 100. It's only a three step drop but, as he's dropping back, White looks at the option(s) to the right side and assesses that they're not open so he knows he has the easy yards underneath.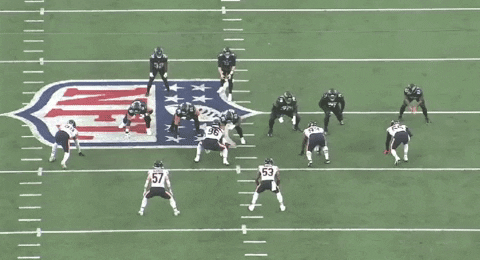 His best throw was probably the touchdown to Garrett Wilson, although there was fortune involved in the safety getting hurt to lead to this being broken for a touchdown. White releases this just as Wilson has made his break and puts enough juice on it to clear the linebacker dropping into the middle of the field.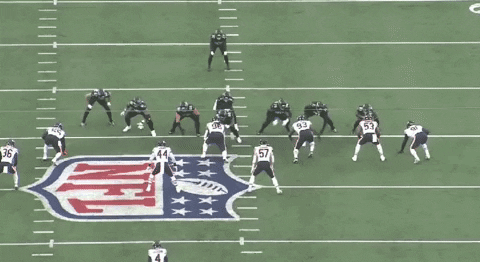 One question about this performance is whether it was actually even better than his lauded 400-yard game against the Bengals last year. Leaving aside the fact that the weather wasn't great, as well as the fact that the Bengals had a more established defense, it's interesting to note that he had 302 yards at the end of the third quarter in both games. Notably, though, he had three touchdown passes and no interceptions against the Bears but only one touchdown and two interceptions in the first three quarters against the Bengals.
Clearly with the Jets 31-10 up, they didn't need to pass the ball in the fourth quarter of the Bears game, whereas in the Bengals game, the Jets needed to score 17 to nab a three-point win. White gets extra points for being clutch in that game but he was 8-for-10 for 103 yards and two scores in the fourth quarter of that Bengals game and could easily have replicated that against the Bears the way he was rolling, albeit that there was no need because Chicago's defense wasn't able to keep pace.
In the end, it doesn't matter which of these two games were better. The challenge for White, if he wants to retain the job and keep the Jets in the playoff mix, will be to follow up on it better than he did last time.
A wop bop a loo bop a lop BAM boom
Undrafted rookie Bam Knight had an outstanding impact in his NFL debut, racking up over 100 yards from scrimmage on just 17 touches. That included 72 yards on 12 touches after halftime.
Knight, who forced nine missed tackles, had a 19 yard run and catches of 16 and 14 yards but all three of these saw him with loads of room to run on the left side. His more impressive plays saw him picking up some tougher yardage.
On this play, Knight needed four to get the first down and he ended up battling for eight, with five strong yards after contact.
Here's a run where there wasn't much room to run, but Knight showed good patience and vision with quick feet to find a seam to gain several yards.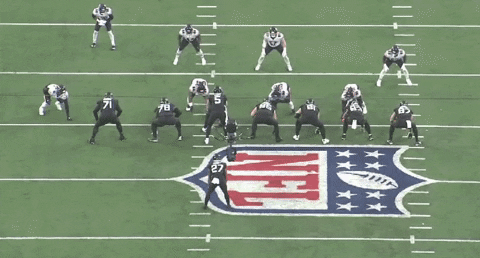 In terms of negatives, Knight lost a fumble at the end of one of his catches, although it rolled harmlessly out of bounds. He also ran a kickoff out of the end zone and got blown up at the 15, although his blocking probably let him down on that one.
Knight stepping in and immediately having an impact is exciting because it's reminiscent of the impact Shonn Green had down the stretch in 2009. While other lead backs, like Thomas Jones, were breaking down and becoming less effective, Greene was fresh heading into the postseason and gave a dynamic performance as the Jets' lead back with the running game carrying the Jets on a postseason run.
While Knight is contributing, this perhaps also enables the likes of James Robinson to recharge his batteries so maybe he could himself be a set of fresh legs the Jets could hit their opponents with if they make the postseason. As for Knight, he's clearly a good find and looks set to have a good future with the Jets based on this game.
Previously: Three on D: Lawson, Mosley, Reed