Injury Update: Concern over Laken Tomlinson's availability for Monday night
The second injury report of Chargers week is out: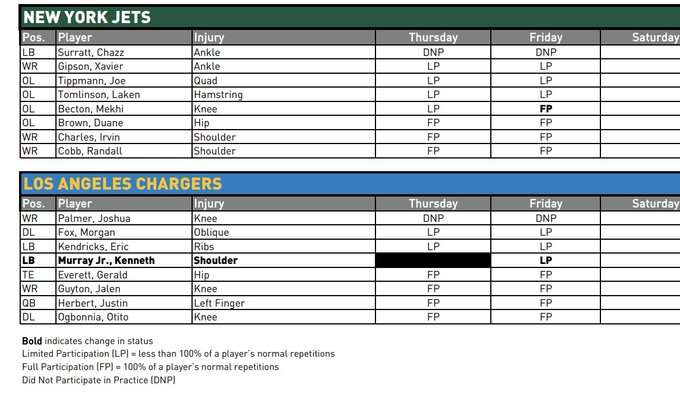 Reporters on the scene noted that Tippmann began practice working with his teammates but Tomlinson was with the training staff.
Tomlinson has been an iron man for the Jets so it would be another blow for the interior offensive line if he can't play, especially with the uncertainty already affecting other positions.
It looks more promising for Tippmann but even if he plays the Jets could be without both starting guards and that will be a major problem.
Murray showing up on the injury report as limited with a shoulder for the Chargers is worth paying attention to because it could mean he got hurt today.