Injury update: Crowder expects to return on Thursday night
Here's today's injury report: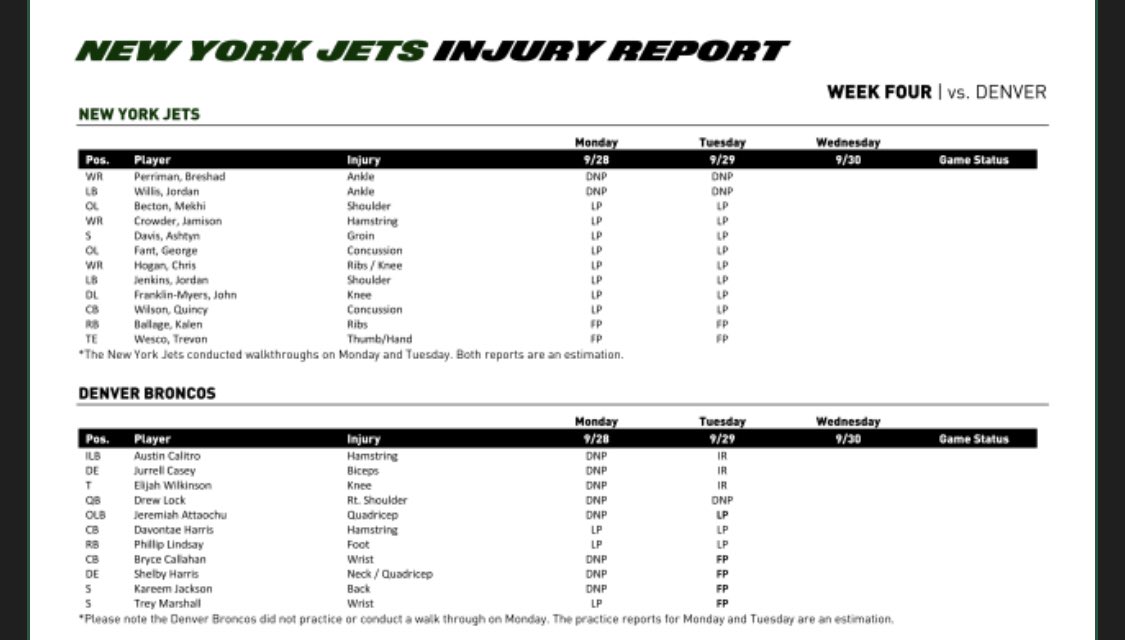 For once, the Jets' injury report isn't looking too bad in comparison with their opponents, as Denver clearly have multiple players whose status is up in the air and a few players already on injured reserve. They are planning to start Brett Rypien at quarterback.
The Jets look set to get Jamison Crowder and possibly Mekhi Becton and George Fant back for Thursday night's game. Crowder told the media after the walk-through that he expects to play.
Five players are now eligible to come off injured reserve, but Adam Gase has said the only one likely to be activated before Thursday is wide receiver Jeff Smith.
A further three players are eligible to return for the following game and Gase indicated three to five of them should be ready to return by then. Whether Gase himself will still be around is another matter...