Three on D: Williamson, Desir, Franklin-Myers
After each game, we've been highlighting three defensive and three offensive players and looking in detail at their performance. We'll start today with the defense:
Wrecks Avery
Avery Williamson was the Jets' best linebacker in 2018 but last year's devastating knee injury seems to have set his career back significantly as he plays out the third and final year of his contract. Healthy enough to start for the first time this week, Williamson's sluggish performance will create concern over whether he's lost a step or simply isn't a good fit for Gregg Williams' defense.
Williamson had some good statistical production with six of his nine tackles coming on runs that were stopped for a gain of four or less, including two that went for no gain.
However, he missed a couple of tackles, was blocked out of at least three runs at the second level and gave up three first downs in zone coverage, including this one: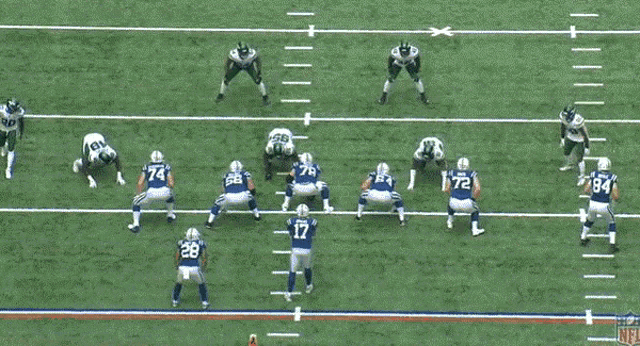 Although he was basically in a full-time role (which may not have been the plan for his this year), Williamson still wasn't wearing the headset. Neville Hewitt retains that responsibility, perhaps suggesting that Williamson will be a part-timer once Patrick Onwuasor or Blake Cashman returns.
Williamson deserves a bit longer to shake off the rust. After all, he looked good in 2018. However, it's doubtful we'll ever find out whether partnering him with CJ Mosley would have been a viable idea.
The object of my Desir
Pierre Desir had an awful game in week one, which saw him benched for Nate Hairston. Last week, after he replaced the injured Quincy Wilson, Desir bounced back with an interception, although he also had a bad mistake on Jerrick McKinnon's touchdown run.
The positive signs continued this week as Desir once again held up well in coverage as he didn't give up a single catch, breaking up one short pass with a hit and batting away this downfield target: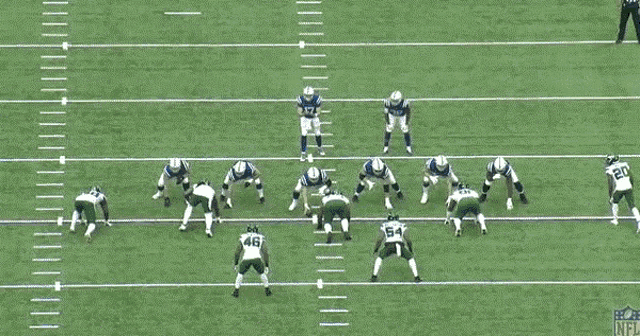 The only completion Desir was involved in, and his only tackle, was a play where the running back leaked into the flat for an easy 12 yard gain. That looked like it should have been Williamson's responsibility, though.
He did miss a tackle in the fourth quarter and had a pass interference penalty in the end zone on TY Hilton, but otherwise held up pretty well.
Desir and Blessuan Austin could yet develop into a decent starting pairing, if only Austin could improve his own tackling. Unfortunately, if quarterbacks are going to continue to exploit gaps in the Jets' zone defense, it's not going to help them get off the field very often.
Franklin, my dear, I don't give a damn
For the second game in a row, the Jets' most impressive pass rusher was John Franklin-Myers, who was the only person who displayed an ability to beat his man one-on-one in a game where the Jets registered just one quarterback hit.
His most impressive play was probably the one in the Desir gif above, where he cleanly beat Quenton Nelson with a swim move and drew a holding penalty as he pressure Philip Rivers. However, this play could easily have created a game-changing turnover or even a touchdown: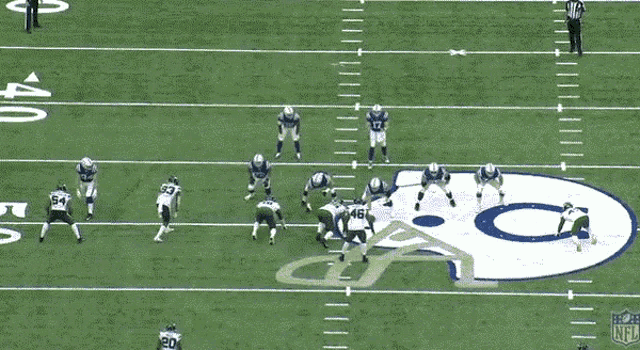 Franklin-Myers had a few other good pass rush reps, including an impressive bull rush.
He hasn't, however, offered as much against the run so far, although he was in on two plays that went for a short gain. Franklin-Myers was sealed inside on one run and missed a couple of chances to make a tackle in the hole.
So far, Franklin-Myers - who was a healthy scratch in week one - is showing that he's worthy of more reps. Unfortunately, he was injured with 8:33 to go so he didn't get a chance to add to his stats. He was listed as limited in yesterday's estimated injury report so hopefully he can keep the momentum going against Denver on Thursday night.
We'll be back with the 3-on-O tomorrow...