Injury update: Curry and Brown return to practice
The first injury report of Dolphins week is here: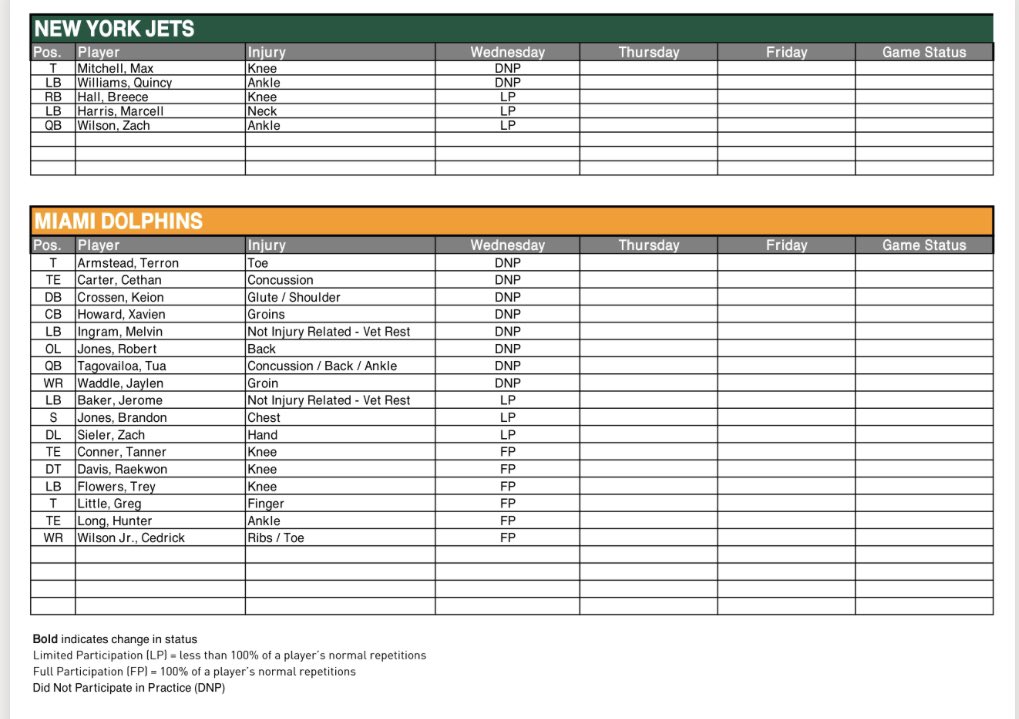 In addition, the Jets confirmed that both Vinny Curry and Duane Brown have returned to practice. Each is on injured reserve and the team now has three weeks during which they can either add them to the 53 at any time. At the end of the three weeks, if they have not been added to the roster, they can revert to injured reserve permanently for the rest of the season.
It's obvious that Williams and Mitchell won't play this weekend, but encouraging that neither has gone onto injured reserve yet. Hopefully Hall, Wilson and Harris will be able to practice full tomorrow or on Friday.
As for Miami, you can see how banged up they are. They've confirmed that Byron Jones won't be activated from the PUP list this week. Tua Tagavailoa is obviously out and Xavien Howard will be day-to-day all week.