Injury Update: Five, including Williams and Davis, miss practice
The first injury report of Detroit week is out: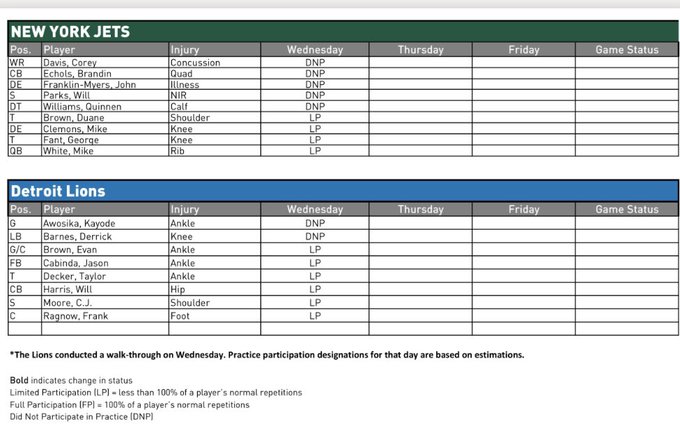 Head coach Robert Saleh has said that Williams is still 50-50 to play in this weekend's crucial game. Hopefully Franklin-Myers will also be ready, but Davis seems less likely at this stage.
The Jets, who seem optimistic that Mike White will be fine to play this weekend, also revealed that the intention is for Zach Wilson to serve as the backup quarterback on Sunday and that they have re-signed offensive lineman Eric Smith to the practice squad to fill the spot taken when Jon Marshall was poached by the Steelers yesterday.
The Lions look pretty healthy heading into the matchup, although three of their starting offensive linemen were limited.