Injury update: Johnson misses practice with four others limited
The first injury report of Packers week is out: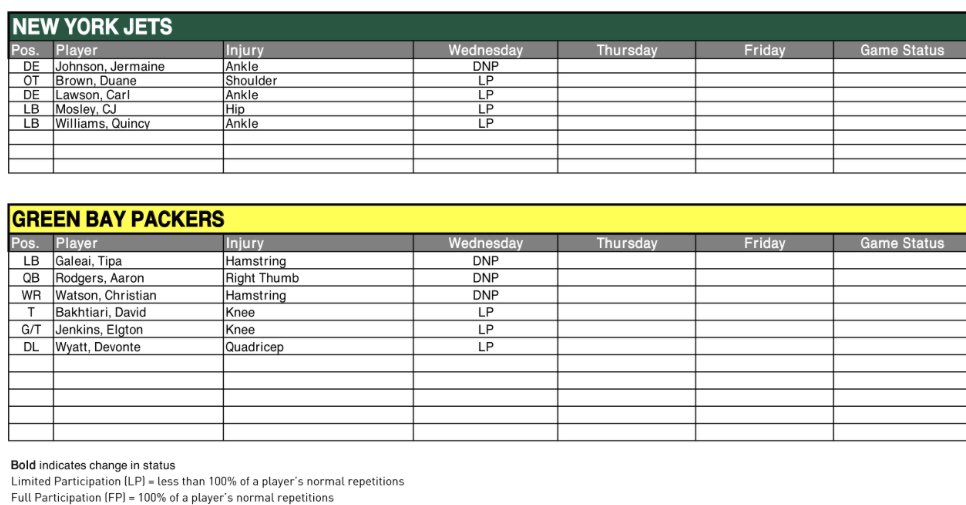 It's interesting to see that Quincy Williams is back in practice already, albeit at a limited basis. The Jets are in pretty good shape, while the Packers might be worn out after their unsuccessful trip across the pond.
Hopefully, the likes of Brown, Mosley and Lawson will be ready to go for Sunday, but if Johnson (who was described as "day-to-day" by Robert Saleh) misses a game, this won't be a disaster because he plays the position at which the Jets have the most depth. They could even activate Vinny Curry within the next few weeks to add another name to the mix.