Injury update: Mims could miss Sunday's game after missing practice due to personal issue
The Jets released the first injury report of the week: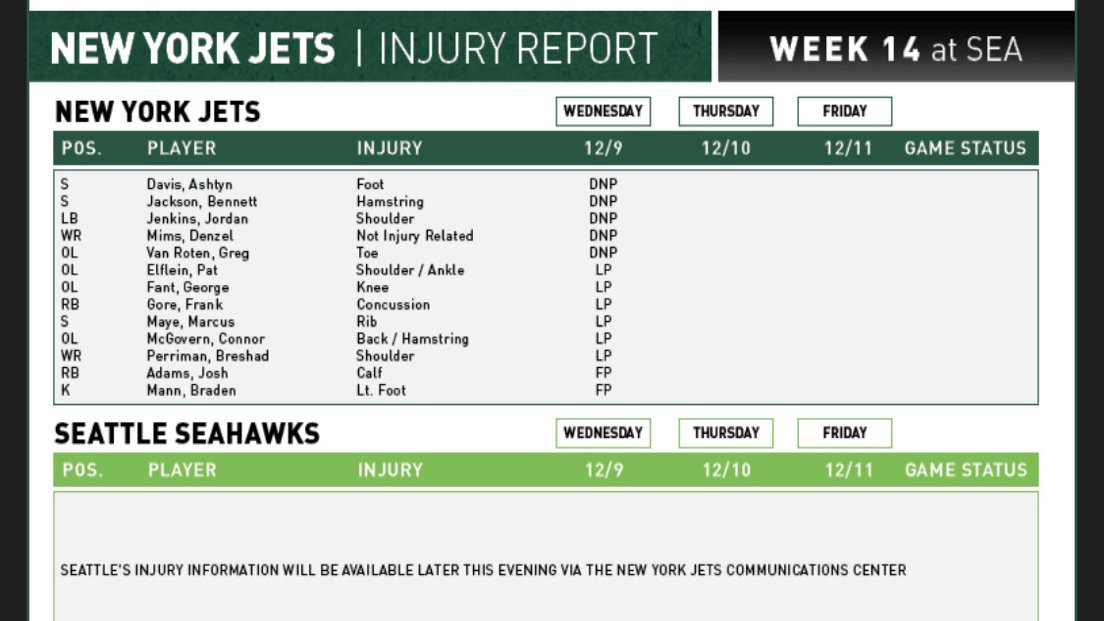 Having been somewhat injury-free lately, the Jets are really banged up to start Seattle week. Other than Mims, whose status could affect his availability for Sunday, we knew that the rest of the players who didn't practice were hurt and likely to miss some time. Some of these players will probably go onto injured reserve.
Fans will no doubt be disappointed if Mims is unable to play and while it's good to hear that Frank Gore was far enough through the concussion protocol to practice on a limited basis, the fans will also be hoping he doesn't return and take reps away from Josh Adams and Ty Johnson after their impressive games on Sunday.
Bless Austin and Trevon Wesco have both been activated to practice from injured reserve and will likely be added to the 53 this weekend if all goes well.