Three on D: Guidry, Farley, Luvu
After each game, we've been highlighting three defensive and three offensive players and looking in detail at their performance. We'll wrap up today with the defense:
Javelin Bright
Having only played nine snaps over the rest of the season, undrafted rookie Javelin Guidry responded well to a chance to rotate with Arthur Maulet in the slot, flashing some good playmaking ability.
Guidry ended up with six tackles and two forced fumbles and showed a knack for getting his nose dirty on plays like this: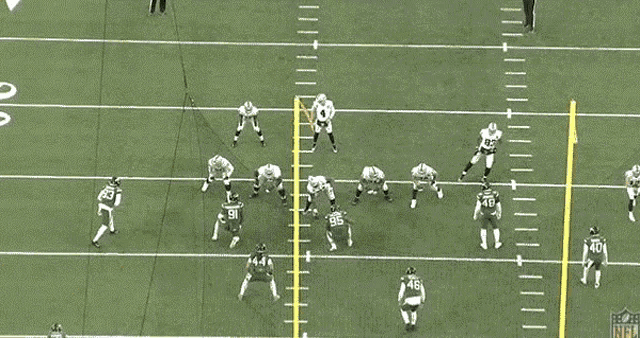 His second forced fumble came on a similar play against the run, whereas the first saw him strip the ball away from Henry Ruggs after he made a third down catch beyond the marker.
He also made a good play in coverage on the late fourth down incompletion which looked like it would clinch the Jets' first win of the season. The ball fell short of Nelson Agholor as he slipped in the end zone, but Guidry was right there with his hand in between Agholor's to knock the ball out if it had reached him.
On the other three throws made with Guidry in coverage, he gave up three short catches as he limited the damage to nine yards and closed well on the ball.
He did, however, appear to be at fault on a 28-yard pass to Ruggs who was completely uncovered on the left side. Guidry had followed him as he motioned to the right side but then stayed there as he motioned back the other way and nobody went with Ruggs. That may have been what he was supposed to do in such a situation but the linebackers obviously didn't get the message to make the adjustment.
Guidry also had a defensive penalty for holding so he wasn't perfect despite these encouraging signs.
Brian Poole is thought to be out for the year but the Jets might still value Maulet as a depth piece that could contribute on special teams so they'll probably continue to use him along with Guidry. As it turned out, Maulet fared well as a part-timer, giving up no catches on three targets with one interception. Hopefully the Jets have something worth continuing to evaluate in Guidry, though.
This kid could go Far-ley
Ashtyn Davis could also be done for the year, apparently, so the Jets might get an extended look at Matthias Farley in a starting capacity.
The 28-year old has plenty of experience but probably not as much upside as Davis. Still, he can prove himself to be a valuable reserve over the final month of the season.
Until this game, Farley had only played three defensive snaps all season but he replaced Davis and moved into a full-time role for the last 34 snaps. He didn't register any tackles but did register a quarterback hit on a blitz.
While he didn't officially give up a catch in coverage, he did have a couple of negative plays. One saw a receiver beat him deep, although the pass was overthrown. The other - although it was negated by offsetting penalties - saw him lose Hunter Renfrow for what could have been the game-winning touchdown.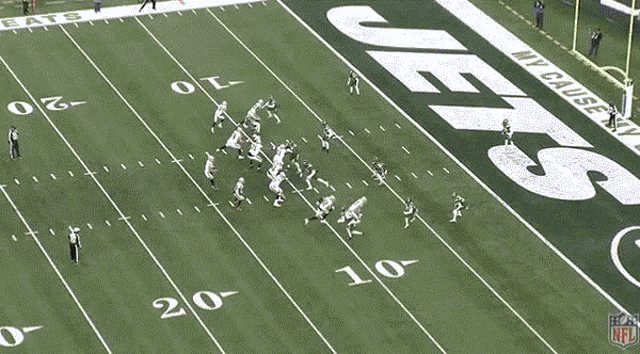 On the play, Farley did well to stay with the receiver's initial move but then lost him as he went into a scramble drill.
Farley has some ability but the Jets will need him to play mistake-free football over the next few weeks to establish himself as a viable contributor worth bringing back next season.
Luvu more and more each day
One fun aspect of Gregg Williams' departure is that it allows us to speculate which of the Jets' edge rushers is most likely to break out over the last month now they're allowed to use more than two pass rushing moves. Could Frankie Luvu be the guy?
Luvu only played 15 defensive snaps on Sunday but that was an escalation because he had only played 17 snaps in total over the games since week five, part of which he spent on injured reserve.
In those 15 snaps though, he made more impact plays than the likes of Tarell Basham, Jabari Zuniga and Bryce Huff combined.
While he only had two tackles, Luvu had some good rushes off the edge, getting close to Derek Carr a few times. He also made this spectacular play against the run: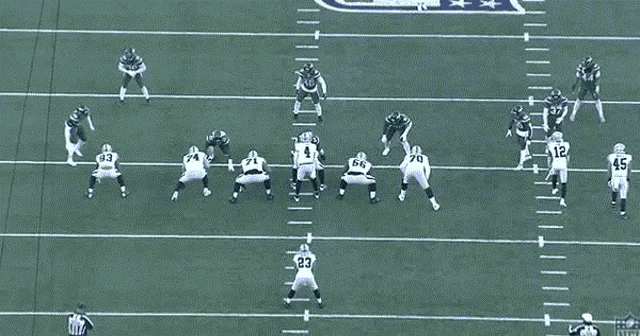 There were a couple of other plays where he penetrated well in the trenches to help bottle up a run too.
Luvu has not just been employed as an edge this year. He's also played as an off-ball linebacker at times and has looked good in pursuit, so perhaps could follow in the footsteps of Harvey Langi and Brandon Copeland to become a more versatile defender that contributes well.
Jordan Jenkins was injured on Sunday and his status for this weekend is up in the air. We'll see if Luvu is one of the players who sees increased playing time as a result
Previously - Three on O: Andrews, Adams, Johnson