Injury update: Offensive line shorthanded as Raiders week begins
The Jets released their first injury report for this week: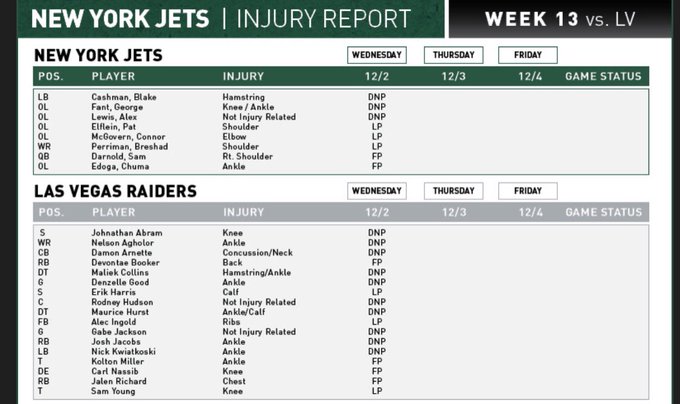 Fant could miss his second straight game but it's at least encouraging that Edoga - who missed Sunday's game - practiced full. McGovern and Elflein may also be healthy by Sunday. Who knows how long Lewis will be out following his mysterious benching on Sunday, but Adam Gase did say he's participating in meetings.
Cashman seems like a possible candidate to be shut down for the year, whereas Perriman being limited at the start of the week, but playing and producing on Sunday, has started to become something of a pattern.
Gase also implied that Bradley McDougald may not return this season. McDougald is a free agent at the end of the season.
As you can see, 10 Raiders missed practice and three others were limited so it will be interesting to see how that develops.