Injury update: Perriman ruled out for tomorrow night
Here's the final injury report from this week: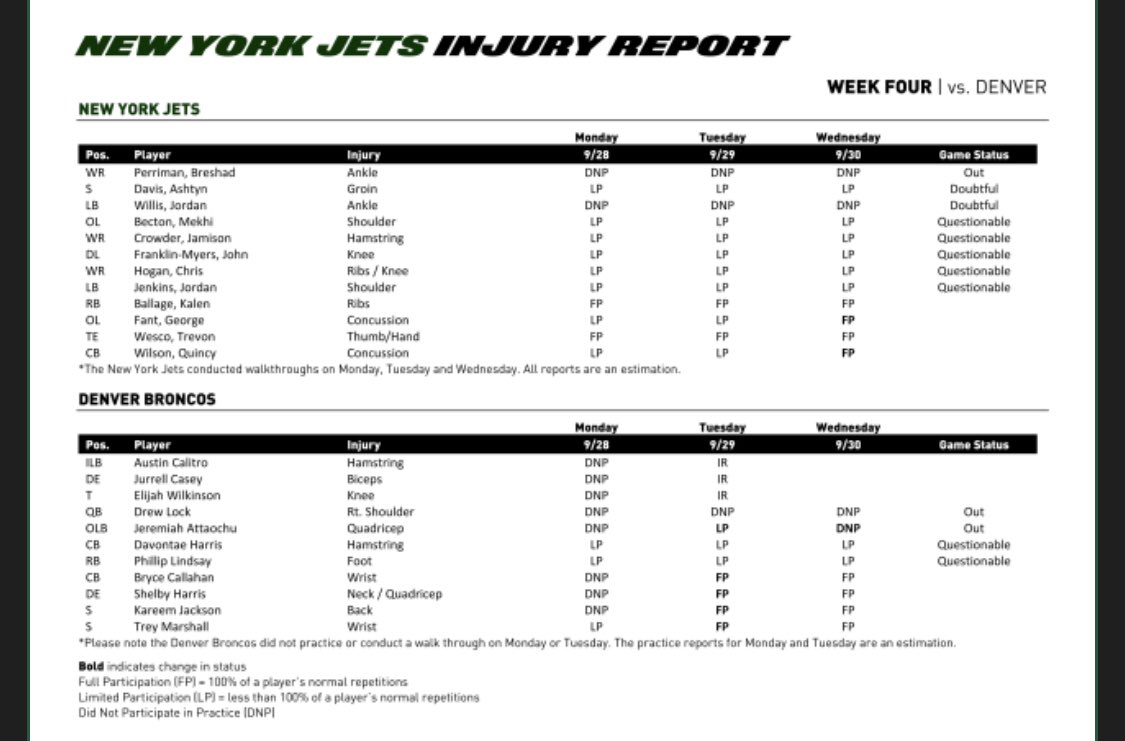 Perriman being out is no surprise, but the Jets will be hoping that the five players listed as questionable will be available. Crowder missed last week's game, Becton was knocked out of the game in the second quarter and Franklin-Myers was hurt in the fourth quarter.
The Jets only conducted walkthroughs each day this week, which is perhaps one reason why they're entering this week's game healthier than in recent weeks.
The only surprise on the Broncos' side is Jeremiah Attaochu being ruled out. The Broncos brought a running back and an outside linebacker off the practice squad as cover for Attaochu and in case Lindsay can't go.
We'll let you know if the Jets make any roster moves ahead of tomorrow night's game. Jeff Smith being activated off injured reserve was anticipated and the Jets protected Lawrence Cager and Javelin Guidry on the practice squad so one or both of them could be a potential call-up.