Three on O: McDermott, Cager, Edoga
After each game, we've been highlighting three defensive and three offensive players and looking in detail at their performance. We'll conclude today with the offense:
Chuck Conor?
Last season, Conor McDermott saw action at the end of the year at the guard position due to a series of injuries. Surprisingly, he fared reasonably well, despite the fact he'd never before played the position at the NFL level.
On Sunday, he had to fill in at left tackle for Mekhi Becton following an injury to the rookie. This time, despite being at his more natural position, he didn't fare quite so well.
In just 19 pass block snaps, McDermott was called for a holding penalty and gave up three pressures, including this sack for a safety: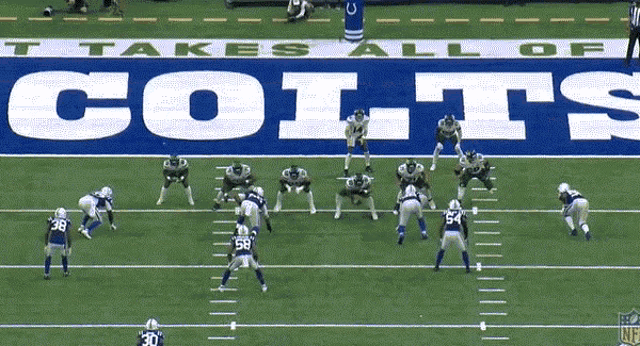 However, that doesn't necessarily tell the whole story. Until that play, with five minutes to go, McDermott had held up quite well in pass protection and it was only after this that he got beaten a few more times. He did look bad down the stretch though.
In the running game, McDermott made a few positive contributions, including one pulling block where he drove a defensive back to the ground.
At 6'8" you'd think McDermott was better equipped to play tackle than guard. However, on the basis of the evidence so far, Sam Darnold's buddy might be better off playing inside after all.
Uncagered Animal
Lawrence Cager's eagerly anticipated NFL debut didn't get off to a very good start, as Darnold threw a pick-six the first time he targeted him. However, the rookie bounced back with two nice first down catches to open drives. The only other time he was targeted was another interception, though, as Darnold made a bad read on his throw into the end zone.
Cager got part of the blame for that first interception and it's easy to see why. Clearly Xavier Rhodes anticipates the route and cuts off Cager from getting the intended depth on it. Cager shows his lack of experience here because instead of being physical at the top of the route, he sinks low, doesn't break down properly and cannot contest the catch because he's off balance.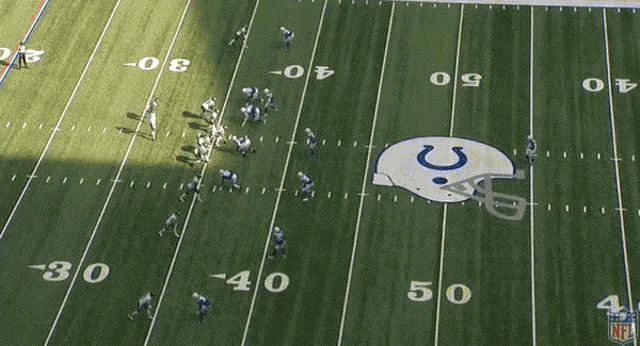 Hopefully Cager can learn from that because he's a promising young player who reportedly made his mark in camp by going up to bring down some jump balls.
His two catches on Sunday both came on slant routes after he lined up in the slot, including this tough catch in traffic.
Two nice plays for sure, but another slot receiver isn't really something the Jets need right now - they need Cager or someone else to step up on the outside. Hopefully he gets more opportunities but with so many receivers on the brink of a return that might not happen.
Edoga Battle
Chuma Edoga stepped in for George Fant at right tackle and responded with easily the highest graded game of his career so far, according to Pro Football Focus.
He wasn't exactly flawless, though, as he was called for a holding penalty and gave up two quarterback hits and a pressure in pass protection.
It was in the running game where Edoga really graded out well with a consistent performance. He got beaten once in the first quarter but really didn't have another mistake until the fourth quarter when he was called for holding.
He had a good block to set the edge, another on a short yardage conversion and a downhill driving block in the fourth quarter. However, this reach block might have been his most impressive play: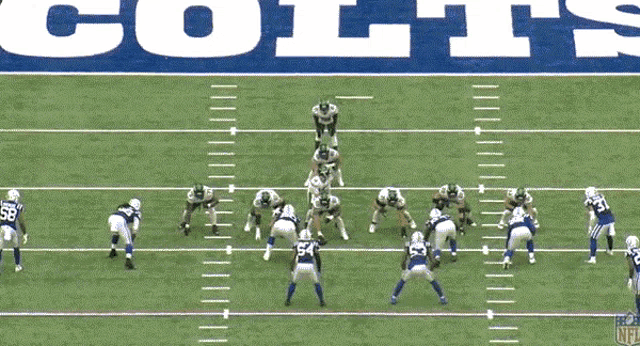 Fant's performances in the first couple of games were quite impressive but if Edoga can convince the Jets he's a viable potential starter, then the Jets might be tempted to move on from Fant at the end of the year and save themselves some money. However, they've got enough cap room to afford the luxury of having three viable starting tackles.
The next question becomes whether any of the three could contribute more by moving inside to guard than the current interior options. That could be something they look to road-test with Edoga if Fant and Becton are healthy most of the year.
Previously - Three on D: Austin, Williams, Franklin-Myers