QuickFix: Saucy Nuggets from the Jets' loss to the Seahawks
We're going to kick off today's analysis with some things you might not have noticed from yesterday's game:
Plus ça change, plus c'est la même chose
The game couldn't have started any worse for the Jets, who gave up a 60-yard run on the very first snap of the game. Two plays later, Seattle scored a touchdown and that was more points than the Jets managed all day, so we might as well have wrapped up and gone home right there.
Kudos to Seattle, who ran a well designed zone counter. This is designed to look like a run over the right side and exploits anyone who pursues aggressively downhill, which is of course what a fired-up Jets defense was going to do on the first play of the game:
Quincy Williams is the main guy who takes the cheese here. It's poor eye discipline from Williams on a key long play for the second time in three weeks as he reacts to the motion and runs himself out of the play, realizing too late that the back has cut back against the grain.
Jordan Whitehead is also overaggressive. Instead of reading the danger and dropping off to where he can limit this to a 6-to-8 yard gain, he gambles and tries to beat his man upfield into the hole, then gets sealed off.
There's a small possibility it wasn't actually designed this way and that Ken Walker read the situation and decided to cut back on his own because John Franklin-Myers and Quinnen Williams penetrated to bottle up any run over the right side. Oh, what it must be like to have a healthy rookie running back who can make these kinds of plays...
The play was reminiscent of the 49ers-Jets game a few years ago when Raheem Mostert ran for an 80-yard touchdown on the first snap of the game. That play set up exactly the same, with the action flowing to the right, but this time it was a toss sweep and the run did go over the right side.
The lone difference here is that there's a full back in rather than just 12 personnel, but you can see the initial action is virtually identical.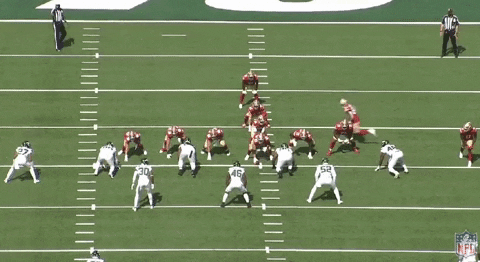 Something interesting about that Mostert touchdown was that Gregg Williams said after the game that the Jets knew they were going to run that on their first play and still failed to stop it.
It's almost as if the Jets defense was determined not to get burned by that same play again, so when they thought they saw it coming, they over-reacted and made themselves all the more susceptible to the counter.
Of course this should be irrelevant because virtually none of the players on the current team were even on the field that day. Quinnen Williams and Ashtyn Davis (who was on the sideline for yesterday's Walker run) were the only two Jets on the field for that play that are still on the 53.
Even more ironically, Robert Saleh and a couple of others were actually on the 49ers staff that day, not to mention several players including Laken Tomlinson, who blocked Williams on the play.
So how can that possibly have had any impact on this play? It can't, obviously. Unless...maybe, it is also reminiscent of this phenomenon: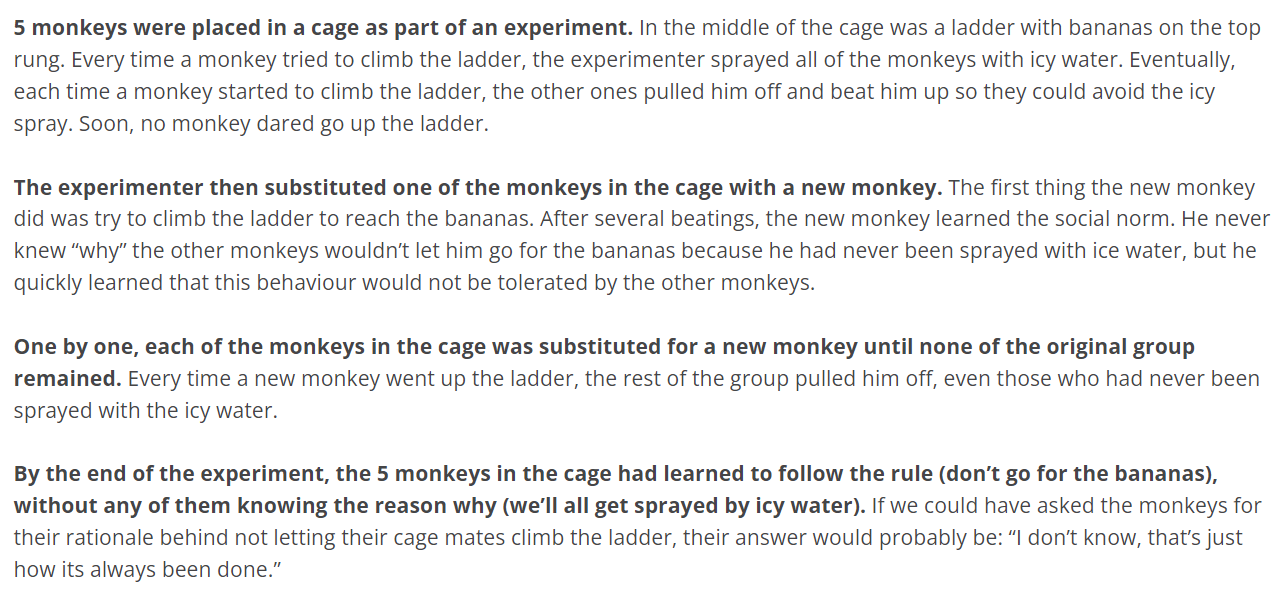 Same Old Jets...
A Wrinkle in Time
Let's at least look at one positive play, although it honestly wasn't easy to find one worth looking at.
Anyway, avid JetsFix readers will recall our look at the play on which CJ Uzomah scored a 40-yard touchdown against the Lions. This was an interesting wrinkle, designed to look like the oft-used "Sail Concept" only Uzomah broke off his crossing route and reversed his field to get open going towards the opposite pylon.
You can re-read that here.
One thing we pointed out was that in addition to the three main routes, Braxton Berrios had leaked down the middle and was wide open as well.
Here's the play: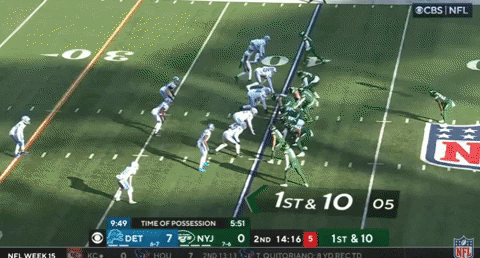 The Jets obviously noticed that on film too, because they set up a play designed to exploit this.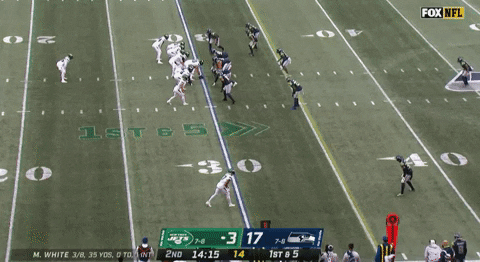 Once again, it's that basic "Sail Concept" look with the wide receiver on that side running the deep route and the other two players crossing from the other side of the formation as the short and intermediate options. This whole action is designed to get Seattle chasing and overpursuing across the field, to clear out that middle for Berrios and it works like a charm.
You'll notice the differences between the set-up of this and the Lions play. Zach Wilson rolls left instead of right, and has the arm to pull up and make that cross-field throw. They probably wouldn't run that option for Mike White.
The other difference is that this time the outside receiver is the short option. That's not unusual - there are several variations of this concept, all designed to give the quarterback some easily visible reads while not having to throw from the pocket and with the defense forced to chase across the field and try to ensure all three options are picked up...so when there's a fourth option, it can be effective.
In Sunday's game, the Jets ran another one of these plays on their first snap, which again set up slightly differently. This time, they had two tight ends, one of whom blocked initially and then was available underneath as with Berrios and the other running the deep option down the seam. Again White rolled right and the receiver on that side was the short option with the other receiver running a crosser to be the intermediate option. That was a harmless incompletion but easily could have planted a seed that enabled them to set up the other look later on for Berrios.
With 10 days to prepare, you just wish they'd come up with something else that could be effective other than just this one play.
Everybody snap your count
Some nuggets from yesterday's snap count data:
The Jets eventually put Cedric Ogbuehi in at right tackle for the final 10 snaps, but not - as you might think - for the struggling George Fant. Fant instead moved over to left tackle as Duane Brown was rested. Draw your own conclusions about what this means in terms of which (if either) of the two will be back next year. Brown is under contract, albeit with a high cap number and no guarantees.
With Lamarcus Joyner injured again early on, Tony Adams - who had 14 snaps all season - had to replace him for 60 snaps.
Kwon Alexander was replaced by Hamsah Nasirildeen late in the game and then a little later CJ Mosley was also replaced by Jamien Sherwood. Quincy Williams stayed in.
Despite Vinny Curry being inactive, Bryce Huff played just seven snaps on defense. Micheal Clemons and Jermaine Johnson's playing time continues to ramp up though. They both exceeded last week's season high for playing time. John Franklin-Myers played less than 50 percent of the snaps for the first time since week four.
Kenny Yeboah played two offensive snaps. He's been active nine times this year and has played just 14 offensive snaps. Similarly, Ashtyn Davis, who played one defensive snap, has played just 13 in 13 games.
Laurent Duvernay-Tardif played his first offensive snaps of the season. He was in on every play.
Finally, Ty Johnson - who has played zero offensive snaps six times this year, including twice in the last three games, started and had the most snaps (33) at the running back position. He had 42 yards on five carries in the first half but only two carries for four yards in the second quarter. He carried once for no gain in the second half - on the very first play - and that was his last carry of the game.
SHEESH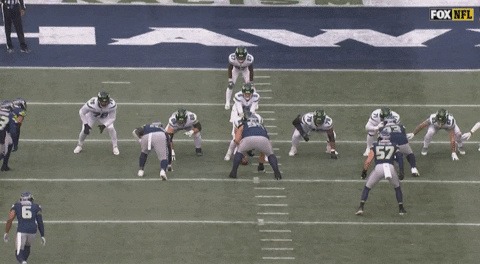 Sheesh.
---
We'll have some more in-depth analysis for you throughout the rest of today and over the next few days, so keep checking back here early and often.