The Jets dropped a bomb on Adam Gase
He's gone:
The 2-14 Jets have reportedly made the call most Jets fans have been anticipating for months: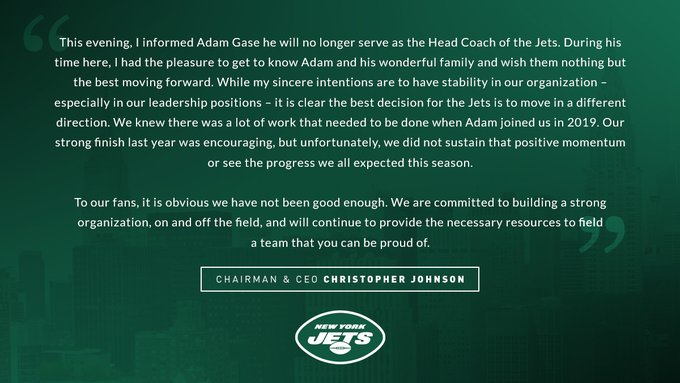 Good luck to Gase in his future career, but he's not the right coach for this team at this time. That much is clear.
This calls for a celebration!
Take it away, bedazzled Calvin Pace...
We'll be breaking down this move, as well as today's game in great detail, starting bright and early tomorrow, so make sure you keep checking in early and often.