Three on D: Lawson, Mosley, Reed
After each game, we'll be highlighting three defensive and three offensive players and looking in detail at their performance. We'll start today with the defense:
Hot Carl
It's been a while since we checked in on the progress of pass rusher Carl Lawson, whose impact on the Jets' defense has long been apparent, even though his statistics are not exactly eye-popping.
Lawson, who has five sacks on the year, led the Jets with three quarterback pressures on Sunday, which was valuable as the Bears were focused on getting the ball out early.
Here's an example, with Lawson using pure speed and a chop/rip combo to get heat on Trevor Siemian. This would have led to a third down stop had Brandin Echols not missed the tackle.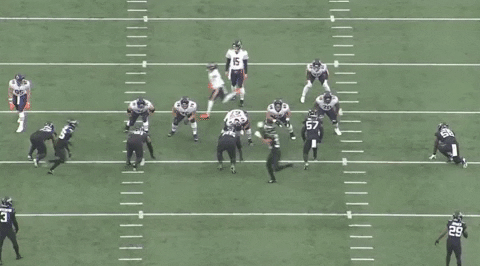 Lawson's torrid early season pace in terms of quarterback knockdowns has slowed, as he actually has none over the past six games (although he does have 2.5 sacks and seven pressures). With Lawson stuck on 11, Nick Bosa now leads the league with 16. Lawson, of course, led the league in this category with 26 in his last full season.
One area where his production has been pretty consistent has been in terms of his tackling. He has just 20 tackles on the season with never more than three in one game. However, he's setting the edge well against the run and does well against a double team here.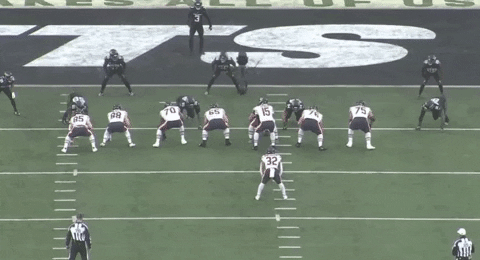 Lawson earns a high salary and you might look at his statline and consider that he's overpaid but his importance to the defense cannot be overstated and he's one of the players that has really elevated this unit in 2022.
I can CJ clearly now the rain is gone
Speaking of players whose importance cannot be overstated, CJ Mosley demonstrated that with Sunday's performance. However, while Mosley did fill up the stat sheet - 10 tackles, one quarterback hit and one interception - it was arguably the things he did which didn't show up in the stat sheet that made this one of his best performances of the Robert Saleh era.
Mosley's instincts are on show here as he drops one step to cover against the quick throw to the tight end, but then reacts immediately to beat the tight end's block and blow up the run.
Interestingly, despite him having 10 tackles on the day, this was the only tackle Mosley made within four yards of the line of scrimmage. That's unusually low for him, but it's worth noting that he was in on several stops near the line where he didn't get credit.
Much of his best work in this game was going sideline to sideline and chasing plays down though. On one outside run, he beat two blockers to stretch a run out wide so that the cornerback could shove the runner out of bounds for a short gain. On another, the cornerback pursued on an outside run and Mosley got out to the sideline to make the stop.
In terms of negatives, he did get beaten by running back Darrynton Evans for a 33-yard catch and run in the middle of the field. However, half of those yards were attributable to a Lamarcus Joyner missed tackle and Mosley did, to his credit, chase the play down and made a touchdown saving tackle.
That was the only catch Mosley gave up and he also didn't have a missed tackle. That's encouraging because he had missed six tackles in the previous three games after having been much more efficient in the earlier part of the season (only five in the first seven games).
Mosley put a stamp on his performance with a great read and play on the ball for this interception (which wasn't taken away by an instant replay error this time!)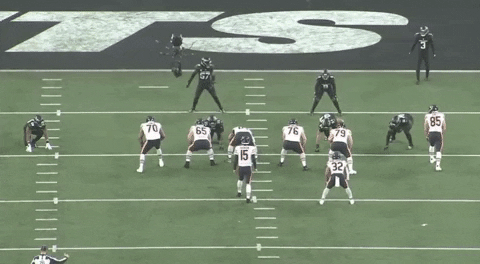 Mosley seems to have a spring in his step at the moment and is getting more and more comfortable in the defense and with those around him. We've seen that the defense is good enough to keep the Jets in games even when the offense struggles. If that can continue with Mosley leading the way, this team will continue to be tough to beat.
Reed 'em and weep
This didn't feel like it was one of DJ Reed's better performances of the year, but breaking it down, it was yet another solid display from someone who is proving to be a heady pickup.
In contrast to Mosley, Reed didn't pad his stats with any tackles on downfield plays. In fact, all six of his tackles stopped the runner short of the marker. This included the play where Trevor Siemian was just short of the marker on third down and this run stop.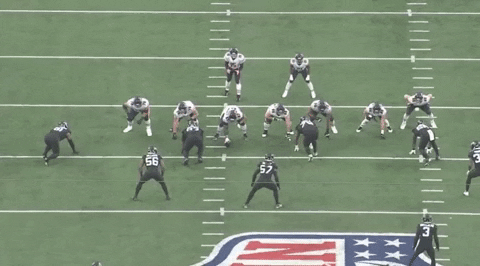 Reed had a few negatives against the run, overpursuing a couple of times and getting blocked out of a few plays, but he once again gave up hardly anything in coverage. Of course, one of the catches he did give up was a touchdown but you can't tell me that Siemian saw the receiver open on this one.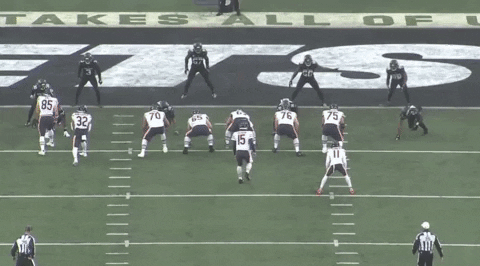 Looking at that, Reed was particularly unfortunate because the pass was only out of his reach because it was thrown slightly behind Byron Pringle, who made a tough play to snag it. Reed also gave up another catch for an eight yard gain where he was similarly all over the receiver but otherwise only gave up one short catch and 18 yards overall on five targets.
The Jets usually prefer to leave their cornerbacks on one side rather than have them follow the other team's best target around. The Viking may look to exploit this by putting Justin Jefferson on Reed's side so he doesn't have to deal with Sauce Gardner's excellent size and length. However, the Jets can hopefully be confident that Reed will compete well if they do this.
We'll be back with the 3-on-O tomorrow.