Three on O: Andrews, Adams, Johnson
After each game, we've been highlighting three defensive and three offensive players and looking in detail at their performance. We'll begin today with the offense:
Prince Andrews
Greg Van Roten suffered a foot injury early in the first half, which meant that Josh Andrews got the play the rest of the game at right guard. Apparently, the injury could keep Van Roten out for a while, so Andrews could start for the rest of the season.
Andrew contributed well on some running plays but didn't grade out well overall because he allowed penetration, failed to sustain his block or lost leverage at the point of attack on a handful of plays.
He looks athletic and powerful and has a good understanding of how to angle his man out of a play, but can lose the battle in the trenches when fighting for leverage or hand control.
That affects him in pass protection too as you can see the defensive tackle work his way off his block gradually so that he can free himself up to get in Sam Darnold's face.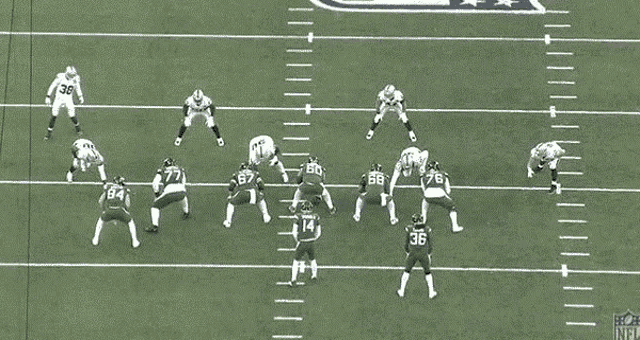 In all, he struggled somewhat in pass protection as he gave up a few pressures but at least he wasn't responsible for any sacks or hits on Darnold.
Andrews hasn't been that successful so far this year, but the line has functioned pretty well with him in there so the Jets may opt to persist with him and Pat Elflein at the guard positions. Either might be a candidate to return as the backup center next year so extra reps to show that they are also reliable at the guard position will be valuable.
Fans would probably rather see Cameron Clark get a shot there though. The rookie hasn't played yet and the team has been activating Jimmy Murray ahead of him whenever players have been hurt. Clark was a tackle in college but his skill-set seems better suited to guard. Now would seem like a good time to get him some valuable experience on the inside.
Murray, himself only 25, might also be worth giving some reps to at some point to see if he's worth retaining.
Show me the Josh pit
Despite both guards being out and Frank Gore suffering a concussion on his first carry, the Jets' running game racked up over 200 yards with Ty Johnson as the lead back. This allowed Josh Adams to fill in as the number two and he also performed well off the bench.
While Johnson had a 100-yard game, Adams was even more productive on a per-snap basis. He ended up with 74 yards on eight carries, of which two were stuffed near the line and the other six all went for five yards or move.
Adams had three runs of more than 10 yards, all of which came over the left side. Impressively, 68 of his 74 yards came after contact too.
His longest run of the day went for 25 yards but this was his most impressive carry.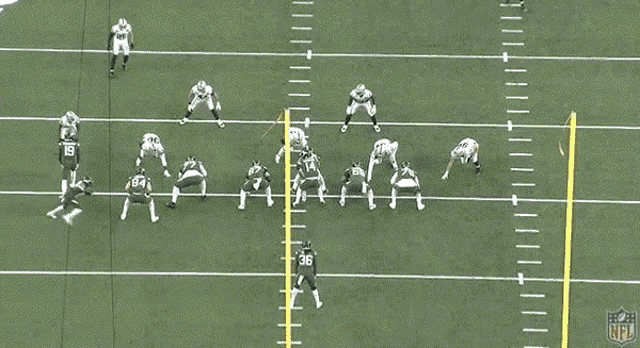 Adams can hopefully build on this performance by getting more carries and seeing if he can continue to produce. He'll also have to prove he can contribute in the passing game.
Had he not got injured, the Jets probably would have persevered for the rest of the season with Gore as their lead back. Luckily, this forced the Jets' hand and, as many of us suspected would be the case, the young backs responded well to getting some quality reps.
For all their criticisms this year, the coaching staff has done an excellent job of evolving the running game over the course of the season and if most of the offensive linemen return next year with Adams, Johnson and La'Mical Perine, that might give whoever the quarterback is a decent platform to work with.
Ty lays down the law
Despite Adams' performance, Johnson was the big breakout star from this game, as he became the first Jet since Isaiah Crowell in week five of the 2018 season to rush for over 100 yards in a game.
Johnson ended up with 104 yards on 22 carries and also caught passes of 10 and three yards. Within that total, he had three runs of 10 yards or longer, but really he racked up this yardage with consistent chunks, as he had another five carries that went for more than five yards.
By way of a comparison, Le'Veon Bell carried 25 times in the win over Pittsburgh at the end of last season and only six went for more than five yards, with only one of those six being more than a 10 yard gain.
The downside of these young backs and the reason Gore was getting all these reps is that they lack experience of staying in to pass protect. Johnson drew some criticism from the announcers on this sack.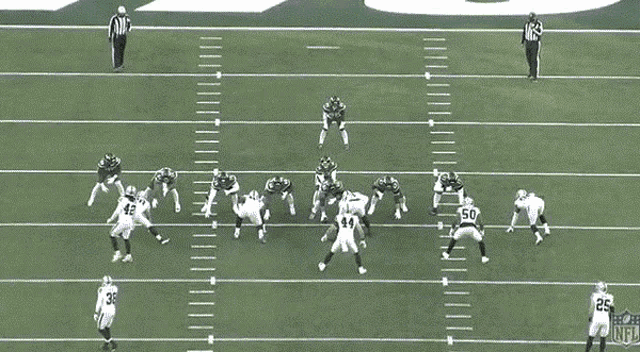 Looking at the way the protection was set up after the two tight ends motioned over to the right side, it doesn't seem fair to pin this on Johnson. Elflein probably should've picked up the rush that came up the middle (#50) and left the other rusher (#44) for Johnson to pick up because he was on that side of the field and selling a play-action fake.
Johnson's production with the ball more than offset this anyway. Pass protection will be a point of emphasis for him (and Adams) over the next month though. That's assuming Gore doesn't return and start hogging all the reps again.
That Johnson could be so productive in this offense where Gore and Bell couldn't is a damning indictment on both players, as well as the coaches who until now refused to give him many touches.
We'll be back with the 3-on-D tomorrow...