Three on O: Wilson, Moses, Black
After each game, we'll be highlighting three defensive and three offensive players and looking in detail at their performance. We'll wrap up today with the offense:
Don't believe the hype: It's a calm Zach
As we head into the offseason, there will be plenty of reaction and overreaction to Zach's final game of the year, how he performed after his return from injury and how his season as a whole played out.
The results on Sunday spoke for themselves as the Jets posted just 53 yards and four first downs, both of which were franchise lows. Wilson was sacked eight times (with Jamison Crowder also being sacked once on a gadget play which was nowhere close to working based on the all-22 footage) and was just 2-for-10 for 12 yards after halftime.
Still, it's fair to say that his offensive line - missing some key starters - was overmatched and his offensive weaponry was also severely lacking. Wilson fired a dart to Keelan Cole for a 40-yard touchdown and dashed for 20 on a 2nd-and-23 scramble and otherwise achieved very little all day. In fact, the Jets had just six plays that went for more than five yards.
The Bills? Had 26.
Here, however, we're just going to focus on those eight sacks and whether he could have done anything differently now that we have the all-22 footage to review. Let's consider each one in turn.
One: This was 3rd-and-13 anyway. The two outside receivers ran stop routes to about 18-yard depth and the safeties were essentially sitting on this so it would have been a bold risk to take to attempt that throw. Before the pocket collapsed Wilson had three easy dump-off options underneath which would have gained positive yardage but had hardly any chance of getting a first down. And then, as he sought to extend the play, there was more bad luck as he looked Crowder's way only for him to injure himself and limp off the field.
Two: This didn't occur until after the two minute warning in the first half, underlining that the pass protection held up quite well in most of the first half. There was nowhere to go here. On one side, Jeff Smith ran a go route and the defender stayed easily on top of him and on the other Denzel Mims tried to run an out-and-up but the defender was all over it. Ty Johnson stayed in to block and Keelan Cole and Tyler Kroft looked like they tried to run some kind of a rub route but mostly just got in each other's way. Zero separation anywhere from anyone and the best thing you can say is that if he was more decisive maybe Wilson could have picked it up with his legs.
Three: There would have been some options here on the first play of the second half. Ace Carter ran to the flat, Tarik Black chipped and was open underneath. There was even a downfield option in the soft spot of the zone coverage and Kroft could have leaked out as a checkdown after initially staying in to block. The issue on this one was that the right side of the line failed to slow down a delayed blitz that was on Wilson immediately. If they passed that off correctly, or if Wilson anticipated and slid left to buy an extra half second, maybe a completion was possible there.
Four: This one is on 3rd-and-7 and it seems fair to attribute it to Wilson not making the correct pre-snap reads. He's looking left but Cole kind of stumbles out of his break on what looks like an option route of some kind. Then Wilson considers getting it to Johnson underneath but knows that this probably won't pick up the seven yards. Before he can think of a Plan C, he runs out of time. Had he recognized the defensive alignment correctly, he should have seen that the slot receiver's route on the right side would occupy the slot corner enough to open up the out route to Kroft.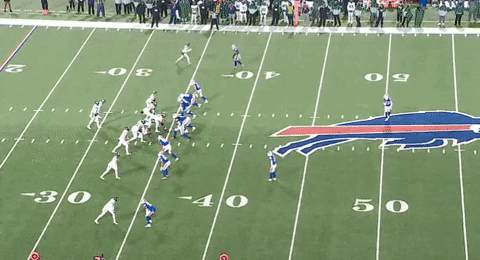 Five: This was the one where Mims and Black couldn't get open outside and Wilson ran out of bounds. Clearly he should have thrown this away, although the Jets made the field goal on the next snap anyway. Nothing was open early here, although Smith got behind the slot corner on an improvised post pattern as Wilson extended the play. He was calling for the ball over the top but by then Wilson was turning away from pressure.
Six: This one was actually on second down, so perhaps a situation where dumping it off or throwing it away is a much better option. Wilson didn't get a chance though as the pressure was on him immediately with Tevin Coleman and Laurent Duvernay-Tardif required to pull across the formation to make the block and failing. It was otherwise an interesting design with Carter's jet sweep action used as a decoy for Kenny Yeboah to leak across the middle and Smith to run a deeper crossing route. Each of these options could be described as "half-open" but the chances of getting an accurate throw off were zero.
Seven: This was another 3rd-and-10 and the Bills were happy by now to drop off deep so Wilson probably could have picked this up by dumping it off to Kroft or Johnson. There were a couple of downfield possibilities too and the pressure was on Wilson pretty quickly as he was considering these. He needs to sense the impending pressure and switch to his checkdown quicker. Instead, his reaction was to try and run for it, an option which soon closed on him.
Eight: The pressure again came pretty quickly here as Carter's chip was designed to help Conor McGovern but instead somehow propelled the pass rusher past him on the inside. If Wilson makes an anticipatory throw to the outside he has Mims for a nice gain as he actually shook his man on an outside route. (By now the backups in the secondary, who don't play much, were in). He also had Kroft underneath for several easy yards or Carter in space in the flat.
Draw your own conclusions from this but it seems like a mixture of bad protection, lack of confidence and decisiveness from Wilson and a failure to get open or have any easy safety valves available.
Right under their Moses
Morgan Moses has been a solid addition for the Jets this season. They brought in someone who hasn't missed a start in several years and, sure enough, he played in every game (although he did injure his MCL with just two snaps left in the season).
Other than Alijah Vera-Tucker, Moses was the only offensive player to play over a thousand offensive snaps. (Bryce Hall and CJ Mosley also did this on the other side of the ball) and that's been very useful, especially with other injuries affecting the tackle positions.
As we've noted here before, Moses had a remarkable statistic of having given up exactly five sacks in every season since his rookie year (2014). He finally broke that by only giving up four this year, although he did allow his man to spin off his block to get in on one against the Bills.
Perhaps more encouraging from him, though, was the on-field discipline he showed after having racked up 15 penalties in 2018, 11 in 2019 and six last year. Moses had just three in 2021, which is a career low if you ignore his rookie year where he only played 70 snaps. He still has that habit of seeming like he's back into his stance before the ball is snapped, but that only got called as a false start once all year.
On Sunday, though, the offensive line was a mess and Moses had one of his least consistent games. Let's address the running game first:
On the second snap, Ace Carter ran for 10 over the right side which at first glance was aided by Moses getting out to the second level to make a block. However, a closer look shows that he lost leverage and allowed his man off the block to force Carter wide. It was good work by Carter to still turn the corner and get up the sideline for 10, but could have gone for a much bigger gain if Moses locked onto his man. As a sign of how good the running game was for the rest of Sunday's action, the Jets picked up 14 yards on 14 carries by running backs other than that play.
In pass protection, Moses did give up a few pressures but Conor McDermott (beaten for two sacks) and Laurent Duvernay-Tardif (five pressures) were bigger culprits in the Jets' struggles. Moses did not look good on this rep, though, especially considering he was going up against a rookie.
The talk all year has been how George Fant easily outplayed Moses, but interestingly their grades according to PFF ended up virtually identical (71.1 and 70.9). It seems increasingly likely that Fant will be back and Moses won't be so it will interesting to see how much money Moses makes with his new team.
LEARN YOUR BLACK HISTORY
Making his NFL debut on Sunday was wide receiver Tarik Black. Who is he though?
The 6'3" Black is an undrafted rookie with outstanding explosiveness numbers (40" vertical, 132" broad jump) who posted modest numbers during his college career and spent time with the Indianapolis Colts before being signed to the Jets' practice squad a few weeks ago.
He played three years at Michigan, catching 40 passes, then transferred to Texas where he only caught 10 passes in his senior year but did show some big play capabilities by averaging 24 yards per catch. He also caught five passes for 81 yards in three preseason games with the Colts.
On Sunday, Black got his first chance at action with the Jets and made a splash with this spectacular diving catch: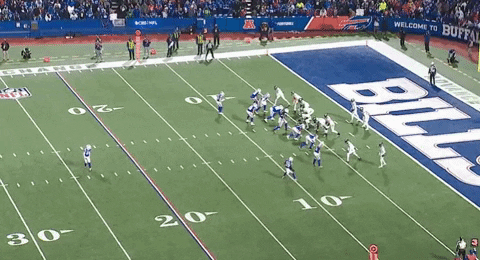 That was a well-placed ball by Wilson as Black rounded off his route a bit from the slot, having lined up outside most of the rest of the time. There's no doubt it was a spectacular grab though.
He had a chance to build on this shortly afterwards but he ran a quick slant and couldn't hold onto a pass that was right into his chest, albeit with a defender draped all over him.
There wasn't a whole lot else to report on from Black because although he played 19 snaps, Wilson was either being sacked or handing the ball off on a lot of them. Still, he signed a futures deal on Monday, so we should get to see more of him in the run-up to next season.
Previously - Three on D: Mosley, Pinnock, Franklin-Myers