Three on D: J. Davis, A. Davis, Zuniga
After each game, we'll be highlighting three defensive and three offensive players and looking in detail at their performance. We'll wrap up today with the defense:
A Jarring Difference
In the Patriots game last week, Jamien Sherwood, Blake Cashman, Quincy Williams, Del'Shawn Phillips and Noah Dawkins played a combined 159 snaps and allowed Damien Harris to average almost eight yards per carry.
This week, with CJ Mosley back and Jarrad Davis playing his first game of the season, those five only played 36 snaps between them and the Jets held Joe Mixon to under 2.5 yards per carry.
Clearly having your best players available is important if you want to be competitive. Who knew?
Davis wasn't actually credited with a single tackle against the run but his inclusion obviously provided the Jets with an upgrade in terms of their experience and physicality. Davis helped bottle up a few runs and wasn't blocked out of many plays.
He was credited with three tackles in coverage, including one as he gave up a first down on a dump off to the running back in the red zone. He also had one pressure as a pass rusher and made a good play here in coverage: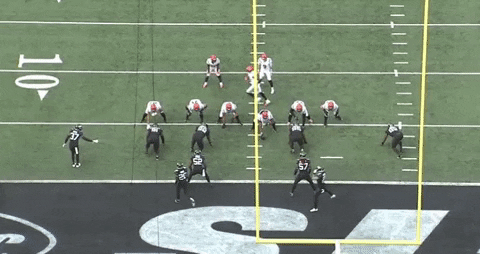 There was one negative on Davis and that was the fact that he missed two tackles, overran another and failed to make one at the goal line on a touchdown run. One of the missed tackles came downfield on Mixon's 46-yard catch on a gadget pass.
Davis was perhaps a step off the pace after he made his first appearance since preseason, playing 68 percent of the defensive snaps. Hopefully he'll get his legs under him and settle down to make more of an impact as the season progresses.
Trashin' Ashtyn
After a solid game in his first time in a full time role against New England, Ashtyn Davis was more disappointing on Sunday.
He had just three tackles, all of them at least six yards downfield, and was picked on in coverage with all five of the targets against him going for a first down, including this touchdown: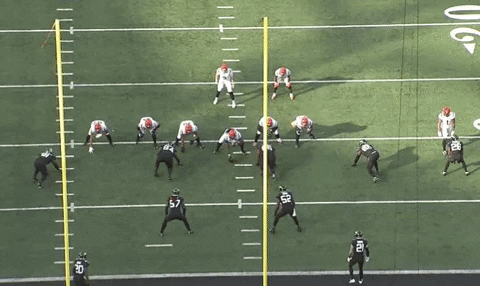 On the play, Davis hesitated as he navigated traffic and lost the angle to be able to make the stop as a result.
Davis had one other missed tackle and was blocked out in space on the gadget play to Mixon that went for 46. He also gave up a first down on a crossing route.
There was some speculation that the Jets might have been keen to move Marcus Maye at the trading deadline but that seems unfathomable because it would leave them with just Davis and Sharrod Neasman at the position. Neasman, who made a few appearances earlier in the year, hasn't played any defensive snaps in the last two games and Davis clearly can't be relied upon yet. The best thing for him would be to develop alongside Maye, even if the veteran isn't back next year.
The Jets also have no depth whatsoever at the position, even on their practice squad, although they will probably address this during the week, perhaps by bringing back one of the three safeties they released recently.
Zun-eager to impress
One unexpected contributor on Sunday was Jabari Zuniga. With Bryce Huff ruled out, the Jets could have activated Ronald Blair, Kyle Phillips or Hamilcar Rashed or simply shortened their rotation and perhaps used Sheldon Rankins more on the edge. However, it was Zuniga who got the call and he answered it well, showing more than he has in any previous game as a Jet.
Zuniga's strip sack came on an impressive pass rush move around the edge as he did a good job of freeing his hands to get past the right tackle: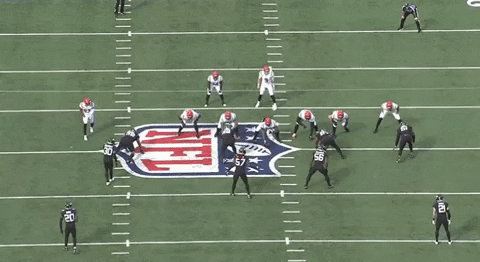 While he didn't really have any other highlights to speak of, Zuniga was in on a run stop at the line and pressured the quarterback coming unblocked off the edge. He was officially credited with three tackles in 21 snaps.
That compares favorably with last season where he made virtually no impact plays and ended up with just five tackles and one pressure in 105 snaps. He also made no impact whatsoever in his one preseason appearance.
While he probably needs more injuries to happen if he's going to get more opportunities, perhaps Zuniga can push Tim Ward, who has yet to do much, for playing time.
Most fans had more or less given up on Zuniga, who was a third round pick in the 2020 draft. However, this performance perhaps shows we can't write him reaching his potential off quite yet.
Previously - Three on O: White, Edoga, Mims