Three on D: Whitehead, Johnson, Harris
After each game, we'll be highlighting three defensive and three offensive players and looking in detail at their performance. We'll start today with the defense:
'Head Scratcher
Jordan Whitehead has so far contributed well to the Jets' run defense, which has been lights out in the first three quarters of games, only to struggle in the fourth in the past two. However, he struggled in coverage in the first two games, giving up six catches on six targets for 74 yards and a touchdown.
On Sunday, he didn't give anything up in coverage, but had a horrible missed tackle that led to the long Tyler Boyd touchdown, as he threw a shoulder at Boyd instead of wrapping him up. That was one of six tackles he's missed in the past two games.
In coverage, he almost intercepted two passes, one as he jumped a route and Boyd had to play defensive back to swat it away. Whitehead was credited with a pass breakup on that play. The other came as he juggled and dropped a great chance to pick off a tipped pass.
Whitehead was credited with five tackles, including one on a short pass and two near the line of scrimmage on running plays. He also made a good play to help stretch out the play on Ja'Marr Chase's unsuccessful fourth down run. Check out how deep he comes from to make this play in the hole.
The Jets were criticized for not playing enough Cover-2 given that Joe Burrow's stats had been poor against Cover-2 defenses in the first two games. However, two key points here are that he fared well against such defenses last season and also that they ran plenty of Cover-2 beaters in the first two games and just didn't execute well. To suggest that the Jets doing something that isn't part of their usual defense would automatically have shut them down seems a little naïve, as it's obviously something the Bengals would be focused on improving.
In any case, the Jets were in plenty of Cover-2, as evidenced by the fact that Whitehead was lined up deep 45 percent of the time as opposed to 35 percent of the time in the first two games. (Lamarcus Joyner was deep about the same amount of the time as usual). But some of the coverage mix-ups came when they were set up like this anyway.
Long story short, this wasn't the problem - the safety play was. Jeff Ulbrich and Robert Saleh both indicated they are hopeful this will improve in short order. It's going to be a long season if it doesn't.
'Maine Man
Jermaine Johnson hasn't shown that much as a pass rusher in preseason and the regular season, but he seriously flashed some run stopping abilities on Sunday.
In the first half, he had three run stops, one in the backfield, one at the line of scrimmage and one on a play that went for a short gain.
The stop for a loss saw him shed the tight end and then a pulling lineman to blow up and outside run for a five yard loss.
This play saw him shove the tight end aside and fill the running lane to bottle up the run, then finish the play with the low tackle.
(Apologies for the strobe lighting effects on that play)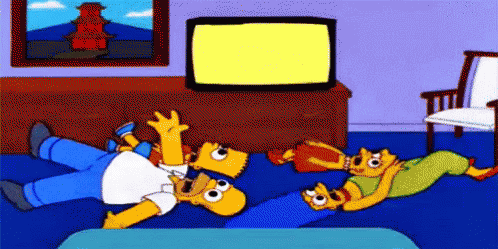 It looks like you can't really block the rookie with a tight end on a running play. He shoves the tight end back as he extends his arms violently here, then sheds to stuff the runner in the hole.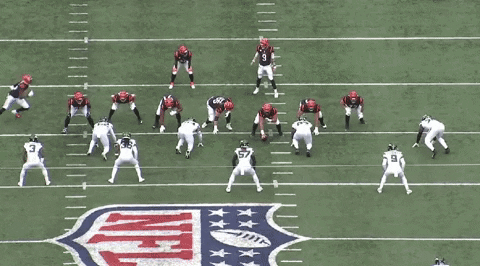 In all, Johnson, who played only 11 snaps against the run, had four tackles. The other came on a play where the runner was stopped for a four yard gain but picked up the first down on 2nd-and-short.
As a pass rusher, Johnson only got nine attempts and wasn't credited with a pressure. However, he did have one good rep where he got past his man but the pass was released before he got to the quarterback to affect it. He continues to show these occasional flashes, so hopefully that part of his game will come around too in due course.
Marce Attacks
When Quincy Williams went down with what has since been diagnosed as a high ankle sprain on Sunday, the Jets turned to Marcell Harris. He played 15 snaps down the stretch as the Jets went base-heavy to try and prevent the Bengals from running down the clock.
Harris was credited with three tackles, but the Jets - who had stopped the run effectively until Williams' departure - struggled to stop the Bengals late in the game.
He attacked the ball aggressively, although one of his tackles saw him dragged for about five extra yards and he missed on two diving tackle attempts, although there was someone to make the play right behind him each time.
He did make a couple of positive plays. Here's a play where he was kept clean and closed for a good hit in the hole.
On this play, he crashed downhill aggressively to upend the runner for a short gain.
However, he was blocked out of the play a few times and struggled to get through traffic.
It will be interesting to see whether they continue to turn to Harris on Sunday and in the weeks ahead. It looks like they wanted to use Kwon Alexander in a full-time role alongside CJ Mosley, and Harris as the third linebacker for when they were in base.
Down the road, they could potentially explore Alexander being in a full-time role where he moves to Sam when they go to a base package, with Jamien Sherwood entering the game as the Will. Sherwood was clearly improved against the run in preseason but his awareness in coverage seemed to be lacking, so a base package role on non-passing downs could be the best way to get him some experience.
You'd like to think a guy like Harris is a short-term option and that they'd eventually like to transition to a guy like Sherwood who is six years younger, but if they stick with Harris for the duration of Williams' injury that might not bode well for how high they are on the youngster.
We'll be back with the 3-on-O tomorrow.