Three on O: Duvernay-Tardif, Johnson, White
After each game, we'll be highlighting three defensive and three offensive players and looking in detail at their performance. We'll wrap up today with the offense:
Three on M.D.
Nate Herbig was injured in practice on Friday, which is exactly the kind of situation the Jets brought veteran guard Laurent Duvernay-Tardif back for. An experienced player with experience in this situation would seem an ideal replacement in such a scenario.
Unfortunately, Duvernay-Tardif showed signs of rust and the line as a whole wasn't really in synch - unsurprisingly, having worked with Herbig for most of the week.
Duvernay-Tardif actually got off to a decent start with a couple of good run blocks in the first quarter, but the running game, in Robert Saleh's words "hit a wall". They actually had minus-one yards on the ground after half time.
The bigger issue, however, was in pass protection. Duvernay-Tardif gave up nine total pressures including a sack. You can see those signs of rust here as Poona Ford overpowers and out-techniques him to get a low pressure on Mike White.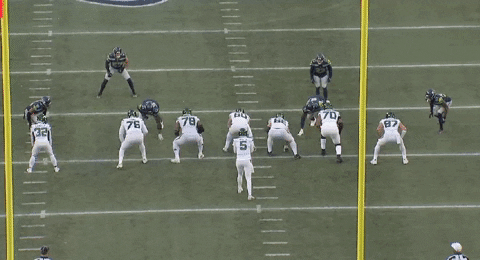 One play after giving up a sack to Quinton Jefferson, Duvernay-Tardif allows him to use his quickness to gain an early leverage advantage and get around him for another hit on White here.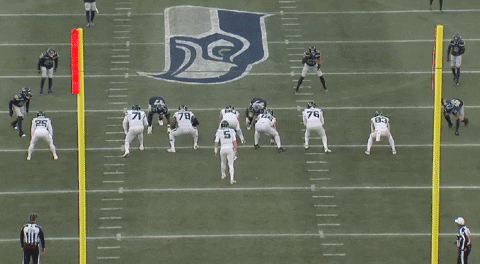 Last season, Duvernay-Tardif had similar issues in his first start, giving up seven total pressures, only to then settle down with just 13 pressures surrendered in his other six starts. So, there's some reason to hope he would have settled down if required to start again in week 18 and into the postseason.
It's a bit late for that now though...
Eye of the Ty-ger
In a surprising move, the Jets opted to give Ty Johnson the start, despite the fact he'd played no snaps at all in two of the previous three games. This paid off initially, as Johnson got off to a great start. However, in an equally surprising move, the Jets then went away from Johnson as a rushing option. He had 46 yards early in the second quarter and that's what he ended up with.
Johnson burst a 22-yard run early in the game on this play: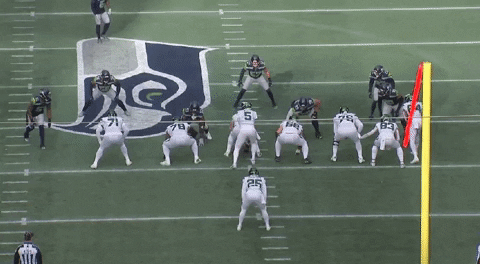 You may recall a few years ago the Jets had a massive drought where they didn't have a single 20-yard run by a running back between December 2018 and October 2020. This team has certainly been better at creating long runs as their backs have combined for nine of these by our count in 2022.
Johnson had another good run in the first quarter, this time for 12 yards. Interestingly, this appears to be more or less the same play.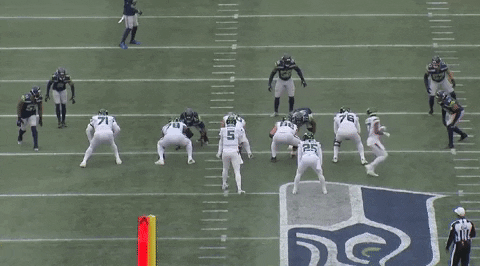 For most of the season, the Jets haven't really used Johnson as a running option but have looked for him in the passing game. That's how they used him after the first quarter on Sunday but he was targeted four times and all four were incomplete. He did catch an 11-yard pass but this was in the last minute against a prevent defense.
One final thing worth noting is that he stayed in to block five times and didn't give up any pressure. Johnson has only given up two pressures in 26 pass block snaps all season, despite his struggles in that area having kept him off the field in the past.
Is Johnson worth bringing back in 2023? Assuming Ace Carter, Bam Knight and Breece Hall are all back, then there might not be any room for him.
Mike Drop
The obvious conclusion from this game is that Mike White is what we thought he was and there's a ceiling on his potential. He's an adequate short-term back-up option but apparently not a longer-term option.
That conclusion could be wrong though. What if White's struggles on Sunday were because either his injury limited him or made him tentative and this wouldn't necessarily be a permanent issue? WHAT THEN?
White's first interception is the first sign that maybe he was limited either physically or at least playing tentatively. This pass should never have been thrown but he doesn't step into the throw at all, perhaps showing a limitation in terms of his flexibility. Alternatively, maybe this just highlights how he doesn't throw well enough on the move to make these throws.
Also notable on this play, it's another example of a poor blitz pick-up by Carter, without which maybe he just sits in the pocket and hits the deep crosser.
One interesting trend is on deep passes (as defined by the official gamebooks). In his four starts, here are the numbers on White's deep passes:
4-for-4, 147 yards, two touchdowns
6-for-14, 144 yards, one interception
3-for-6, 68 yards
2-for-9, 36 yards, two interceptions
Clearly White started off very efficient on such plays, so they took the shackles off the following week, then reigned it back a bit in the Bills game after he was less efficient. Finally, he really struggled to push the ball downfield on Sunday.
He did show the capability to do this, on the completion here to Corey Davis: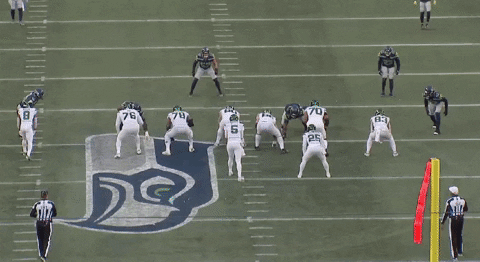 However, this was his last completion of the day and his only other deep completion was his first completion of the day to Tyler Conklin.
Sunday's game was somewhat informative and probably removes the scenario where an NFL team will dramatically overpay for White to be their future starter. However, a lot of questions remain unanswered and if White starts on Sunday, this will be similarly useful to try and determine what his ceiling is.
Previously: Three on D: Adams, Gardner, Johnson